Check the vent hose is not blocked or kinked
The air escapes from the dryer through a vent hose. This is the white corrugated pipe attached to your machine. If this becomes blocked or kinked the air can't escape and the dyer will not heat up. Pull the machine forward and disconnect the hose. Have a look to see if it is clogged up with fluff and make sure it is not trapped or kinked when the machine is put back. If it goes out through a hole in the wall it is a good idea to go outside the property and check the venting arrangement outside. If this vent is blocked or clogged or obstructed by something, the air can't escape and the machine will be unable to vent properly.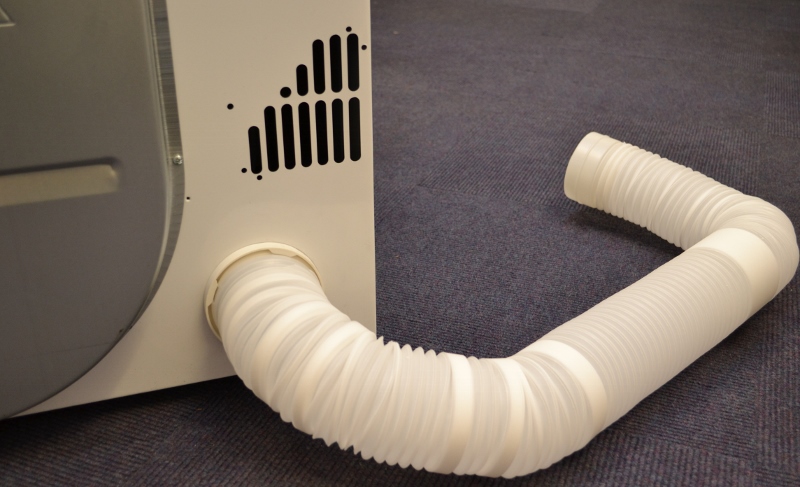 Vent tube found at the rear of the machine
Always disconnect your appliance from the mains before you start examining it!