There are two filters fitted in the body of the product and a mesh screen filter inside the dirt container. Turn the product over to access the filter fitted underneath the product. Squeeze together filter cover retaining clips and remove the cover.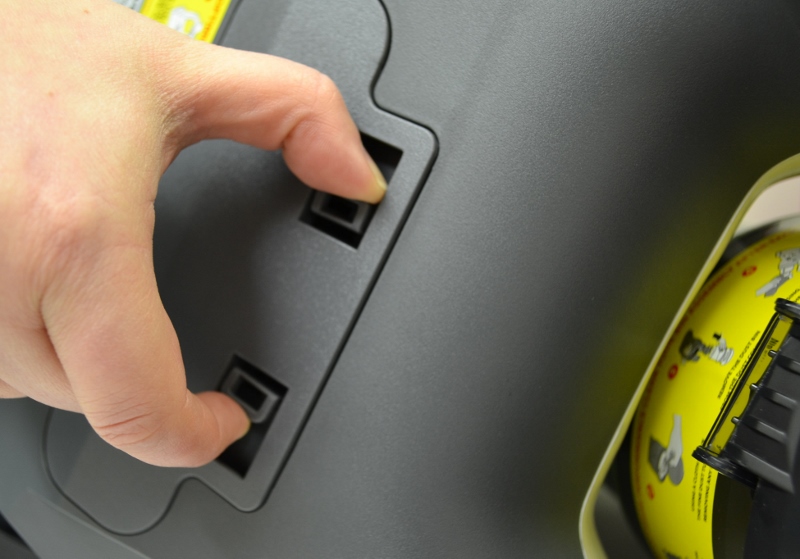 Lift the cover off and grasp the filter handle. Pull the filter out of the housing.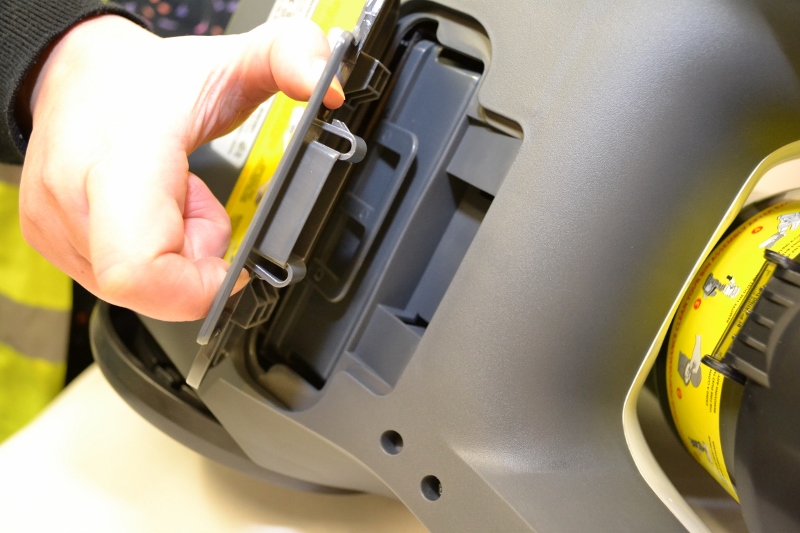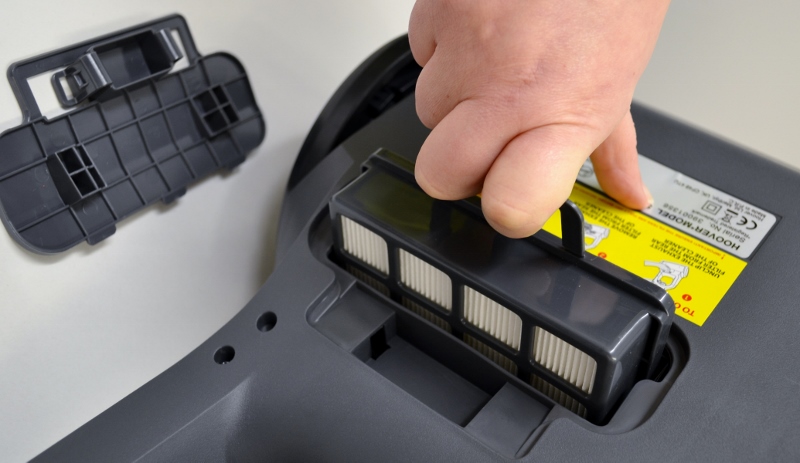 Dust the filter with a brush or for best results wash in warm water but please make sure it has dried thoroughly before refitting into the product.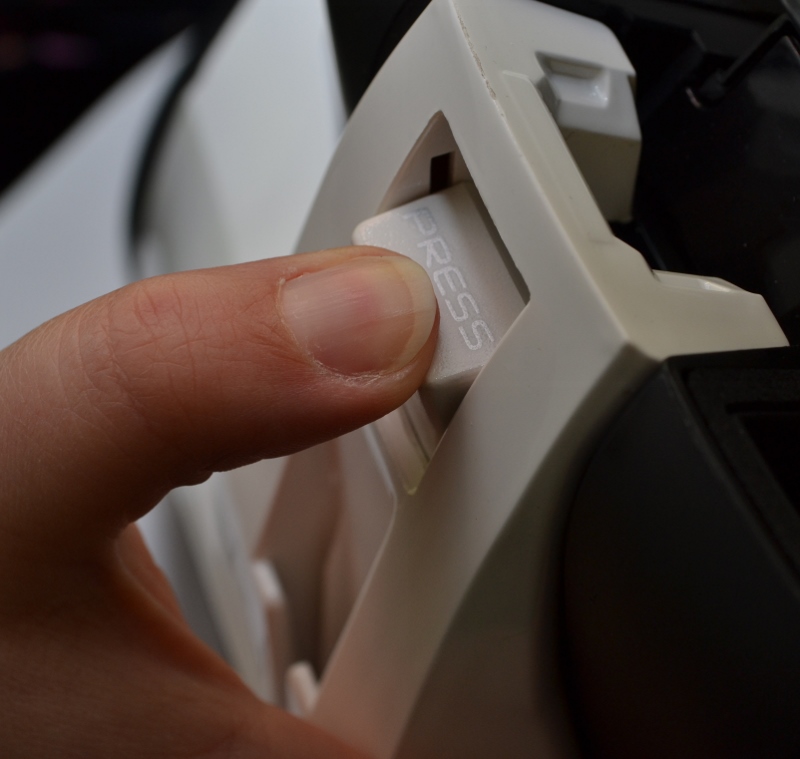 The second filter is fitted in the top of the cleaner first remove the dust box, press the release button as shown above.
Then push the filter cover release as shown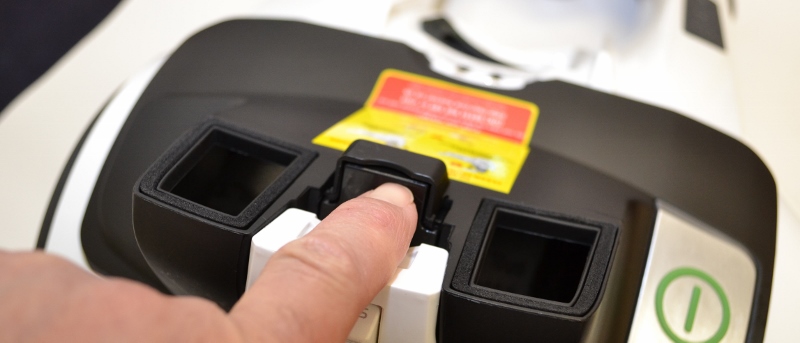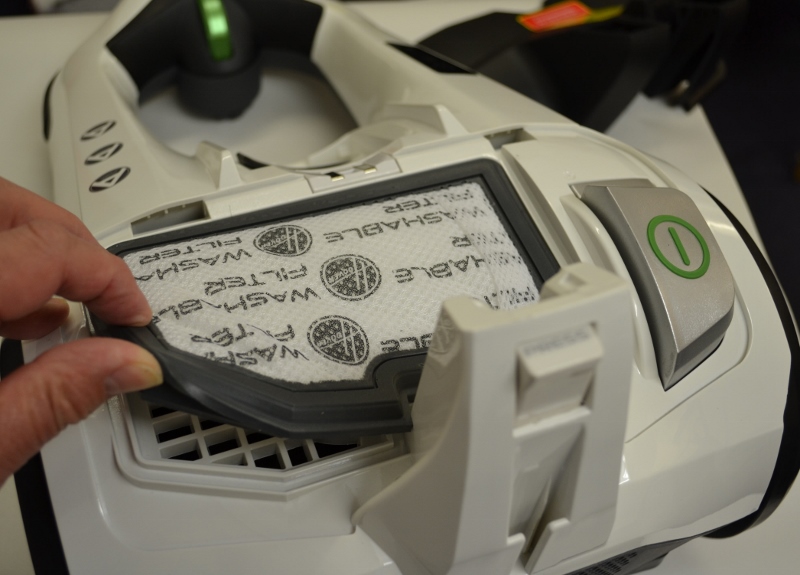 Lift the cover off to get to the filter, which will simply 'peel' out of the casing of the product for easy cleaning. Dust it off with a brush, or for best results wash in warm water, be sure that it has dried thoroughly before you pop the filter back in.
There is also a filter to clean inside the dust container, start by emptying the dust out into your dust bin by opening the flap at the bottom. Press the release button: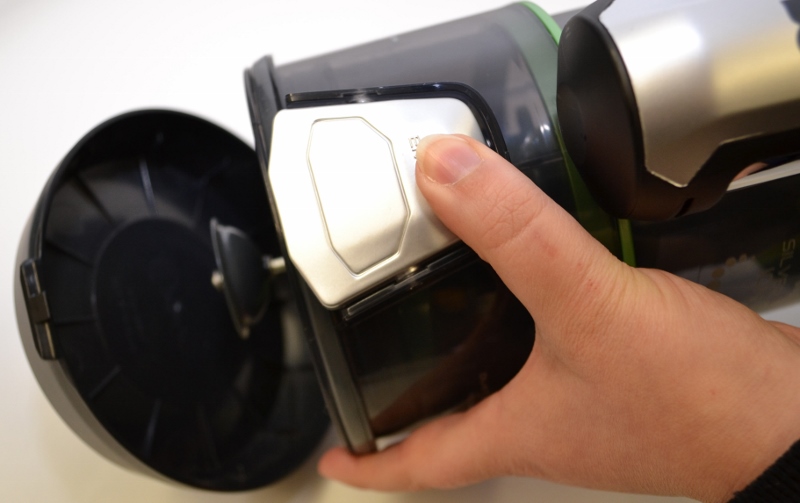 To remove the dust box lid, line the indicator arrow with the 'open' padlock symbol by twisting the lid. With the arrow pointing to the open padlock the lid can be lifted off the dust box.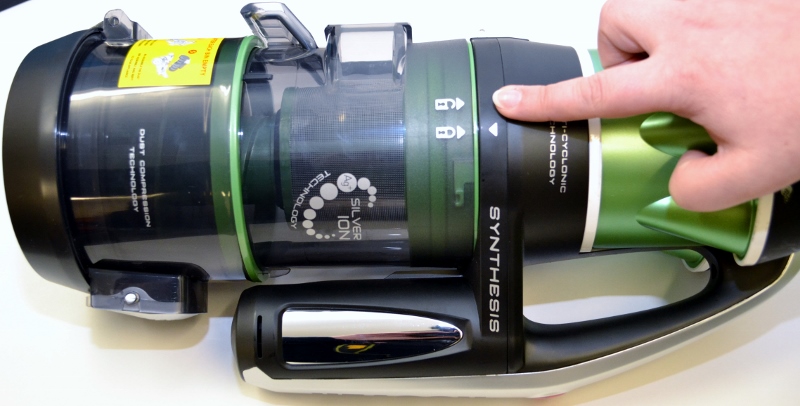 Dust container removed showing the mesh filter and auger (screw shaped part)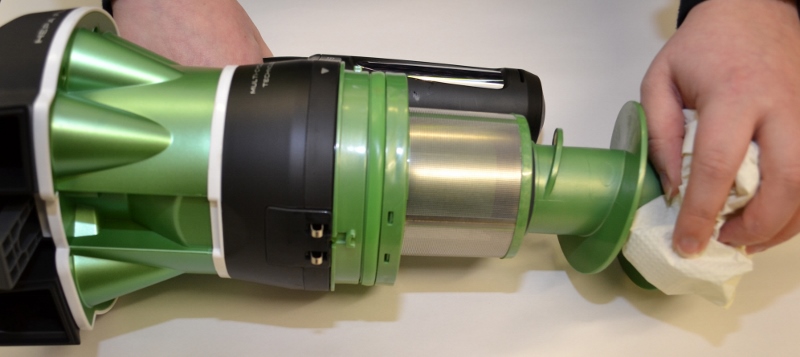 Use a cloth to clean the filter and auger. If any debris builds up around the auger it will cause it to jam and become blocked setting off the 'blocked' alarm.
At Hoover we recommend that you keep your filters clean and then replace them once per year, new ones can be purchased from the spares section of the website.
Always disconnect your appliance from the mains before you start examining it!
This solution applies to the following models: