Empty the dust container (1)
In order to empty the dust box start by removing the duct container from the product, press down firmly the catch at the back of the dust box found at the rear of the product as shown: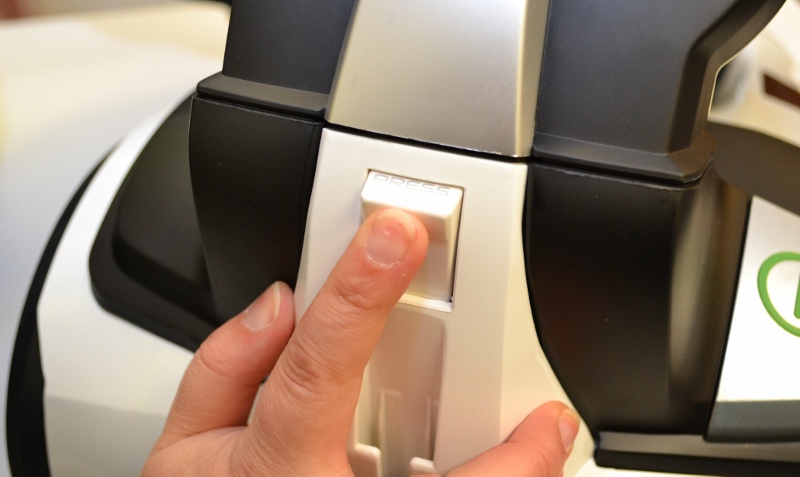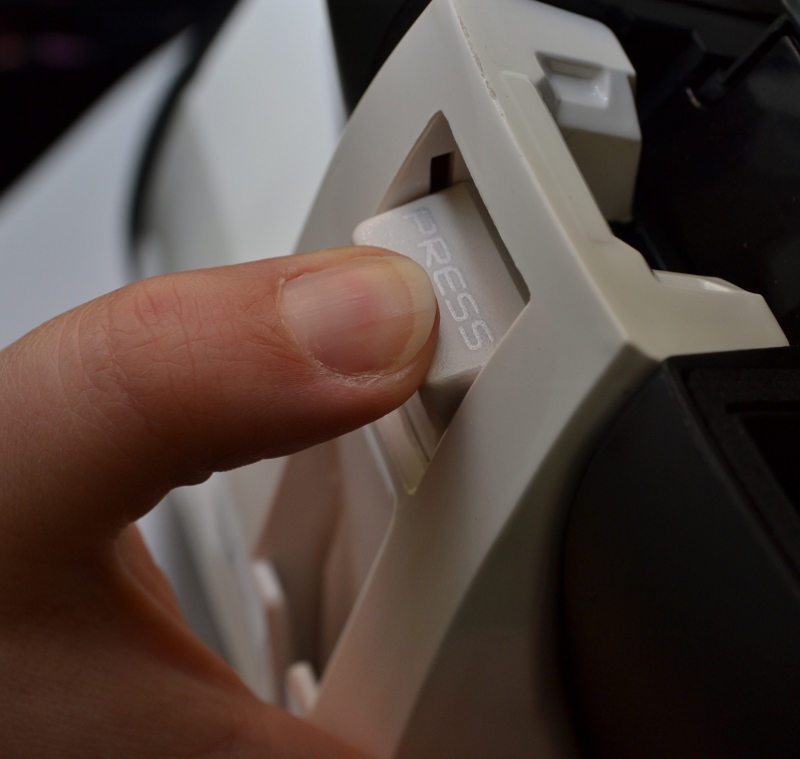 Lift the container off the product and take it to your dustbin, place over the dustbin and press the catch at the end of the container to open the flap and let the dirt out. Your Synthesis cleaner compresses the dirt up in the end of the container so it may appear that only a small amount has been picked up!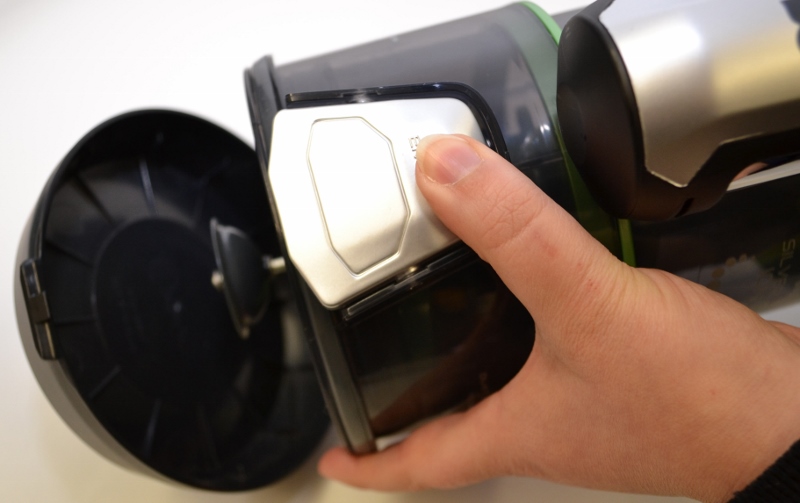 Please make sure that debris is not left tangled round the plunger before closing the lid and re fitting the dust container.
Always disconnect your appliance from the mains before you start examining it!
This solution applies to the following models: