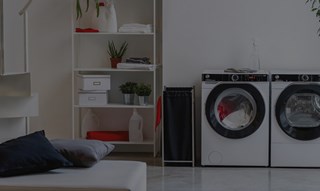 COVID 19 – Updated 26th March
Hoover UK is following the Government's Department for Business, Energy and Industrial Strategy (BEIS) latest advice in adapting and adjusting working practices.
Field service visits
Advice from the Government for field-based workers from BEIS
Work carried out in people's homes, for example by tradespeople carrying out repairs and maintenance, can continue, provided that the tradesperson is well and has no symptoms. Again, it will be important to ensure that Public Health England guidelines, including maintaining a two metre distance from any household occupants, are followed to ensure everyone's safety. No work should be carried out in any household which is isolating or where an individual is being shielded, unless it is to remedy a direct risk to the safety of the household, such as emergency plumbing or repairs, and where the tradesperson is willing to do so. In such cases, Public Health England can provide advice to tradespeople and households. No work should be carried out by a tradesperson who has coronavirus symptoms, however mild.
So what does that mean for your Hoover field service visit?
COVID-19 symptoms

- If you or any member of your household has developed COVID-19 symptoms since booking your service visit, please contact the Hoover Candy Call Centre on 03444 995599 to reschedule the appointment

Preparing for the service visit

- Please ensure that the appliance and surrounding area are accessible and have been appropriately cleaned, preferably with disinfectant, prior to the service visit
Agreeing how the service visit will be carried out – On arrival, the engineer, at a safe distance, will discuss with you the requirements to enable the appointment to go ahead
Safe distance- The engineer will ask you to stay a safe distance away - at least 2-3 metres - or ideally in another room whilst the visit takes place. Please wear a face covering when the engineer arrives and when you are both in the same room.
Signature- To avoid contact, the engineer will not ask you to sign anything

Risk management

- If, at any point, the engineer believes that entering your home could be a risk to you or any other member of your household, themselves or other customers, the visit will not go ahead and will be rescheduled
Call Centres
Contacting us- We will continue to make it as easy as possible for you to contact us by telephone. To enable us to protect our staff and ensure minimum disruption of service, we have introduced full home working for our contact centre advisors, which may sometimes result in longer wait times. We will do our best to keep this to a minimum.
Blue Light Scheme
20% discount at the Hoover online shop- Through this difficult period Hoover UK will provide any Blue Light card holder with 20% discount on appliances, spares and accessories purchased at https://shop.hoover.co.uk/gb_en/