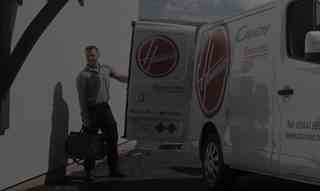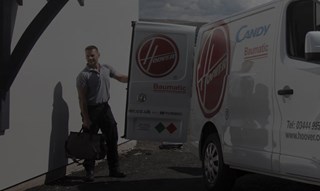 Domestic Appliance Repairs in Swansea, West Glamorgan
Swansea Appliance Repair From Hoover
When a domestic appliance breaks down, the main causes for concern tend to be the inconvenience of doing without it and the financial implications of replacement. However, appliance replacement isn't always the answer. In many cases, faulty Hoover appliances can actually be repaired.
The benefit of appliance repair is that it is often a more cost effective option, which will help to keep your pennies where they should be - in your pocket.
Here at Hoover, we have a national network of specialist appliance engineers to call upon. Through this network, we are able to deploy a friendly, local engineer to households across the Swansea area.
We pride ourselves on providing our customers with a rapid response repair service. So if your Hoover goods are in need of some TLC, why not give us a call?
Why choose a Hoover engineer for your appliance repairs?
We offer national coverage through our network of local and fully trained Hoover engineers
We always use genuine replacement Hoover parts
All repairs are guaranteed for up to 12 months
Rapid response time
Why Choose a Hoover Engineer for your Appliance Repairs?
Nationwide coverage with expert local engineers.
Regardless of where you live in the UK, we will send a Hoover engineer to your home to do the repair when it suits you.
Pricing you can trust
With Hoover there are no hidden extras, so you know exactly what you're paying for and how much it will be.
All repairs guaranteed
Appliance repairs by Hoover are guaranteed for 12 months. If the fault reoccurs during this time, we will come out and repair it again at no extra charge.
Call 03444 995599 now to book your repair...