All 3 icons flashing? The dust container is not fitted correctly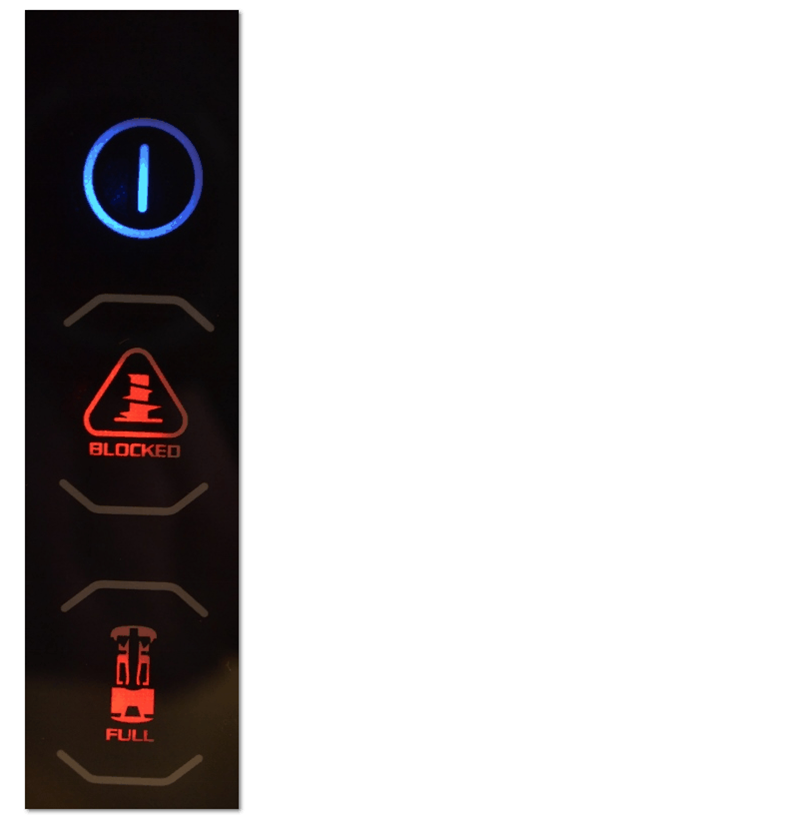 Should all three lights be illuminated on the display panel then check the duct container is fitted securely. Try and re fit it and push it home until your hear it click into place.
Always disconnect your appliance from the mains before you start examining it!
This solution applies to the following models: