Check the compactor ram is not jammed
Your Synthesis cleaner compacts the dirt into the dust box with a ram which means you don't have to empty the dust box as many times as with conventional vacuum cleaners. From time to time debris may get caught in the ram and the warning light will let you know that some routine cleaning is needed.

If this alarm light is lit then it is simple to fix. The ram , known as the 'Auger' is part of the compacting system located inside the dust container so start by releasing the container from the product.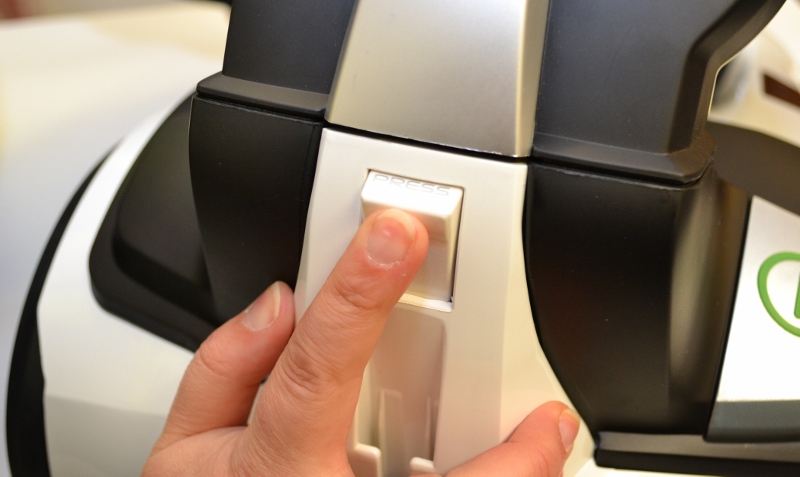 Take the dust box to your dustbin and open the flap at the bottom of the container to let the dirt drop out into your dustbin.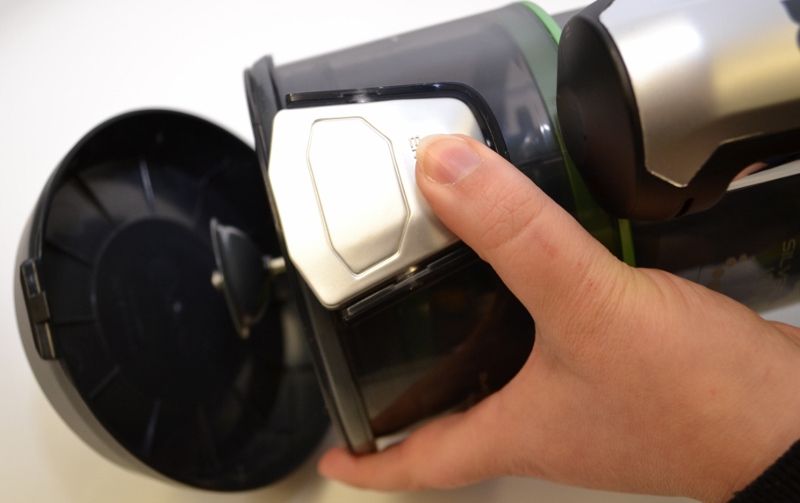 The container can be opened up by twisting the lid so that the arrow points to the open padlock symbol and pulling the lid off the container body.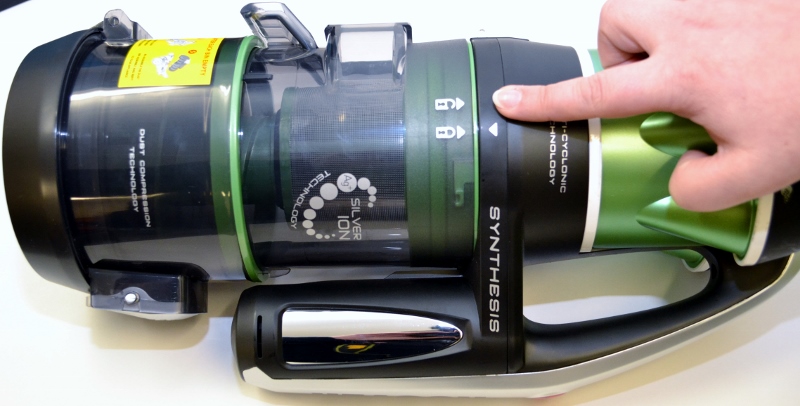 Now clean the blades of the compactor along with the mesh filter and the plunger by removing any debris tangled around the mechanism.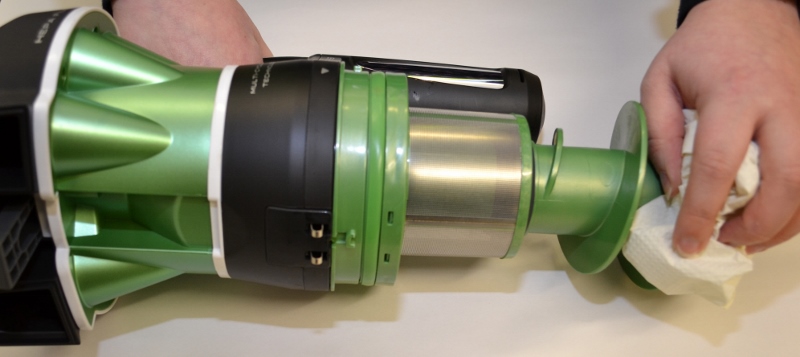 Once everything has been cleaned re assemble the unit and twist the cap round so that the arrow lines up with the locked padlock. Re fit to the body of the products and you are ready to start cleaning.
Always disconnect your appliance from the mains before you start examining it!
This solution applies to the following models: