Plug in the charger as shown
To charge the battery simply plug the charger in as shown, the battery can be charged while still in the cleaner or you can remove it for charging. Squeeze the retaining clips to release the battery. There is an indicator light to show that it is charging. When fully charged the light turns blue.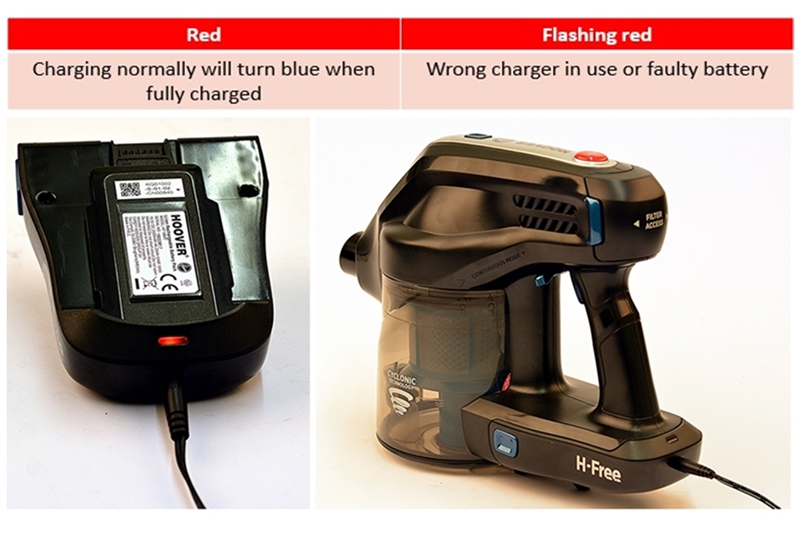 Always disconnect your appliance from the mains before you start examining it!
This solution applies to the following models: