Connect the charger as shown
Connect the mains charger to the battery as shown and plug the unit in at a power socket. Charging from flat may take upto 5 hours. The number of lights lit will grow as the battery fills up, One lit indicates under 15% full, two indicates 25% three is 50-75% and fully charged when all 4 light up. Once fully charged disconnect the charger. You may remove the battery for charging by pressing the red release button and pulling it out.
Note the product must be switced off in order to charge the battery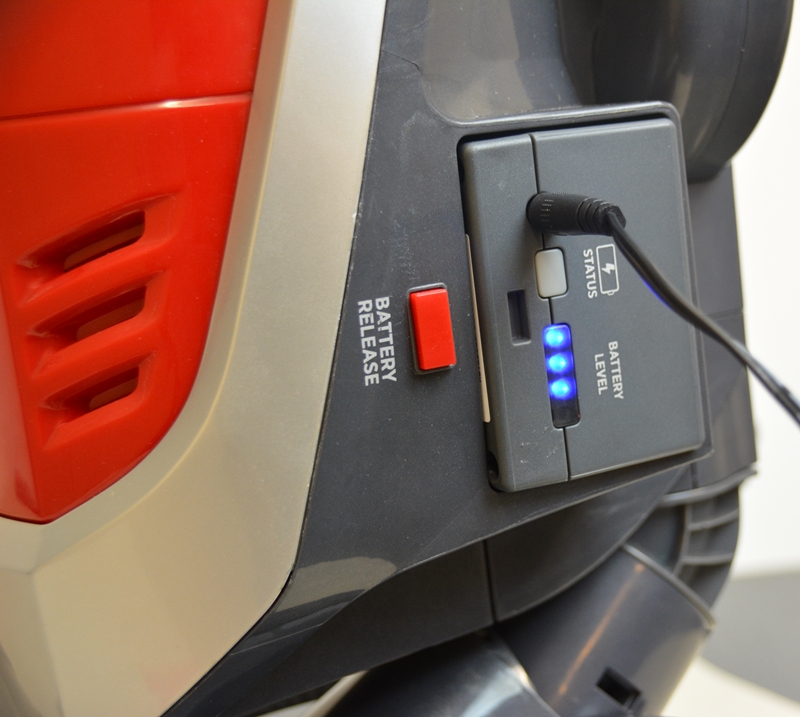 Always disconnect your appliance from the mains before you start examining it!
This solution applies to the following models: