If 'Demo' is shown follow these steps to de activate
Demo mode is used when the product has been installed in a showroom display. If you find that demo mode has been activated for some reason follow the steps shown on the guide that features the controlls of your oven to de actvate and use the oven normally.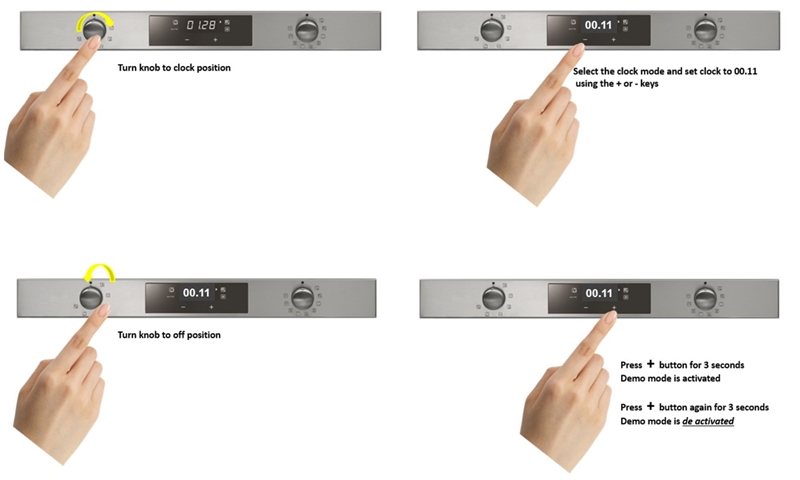 Or alternatively for this display: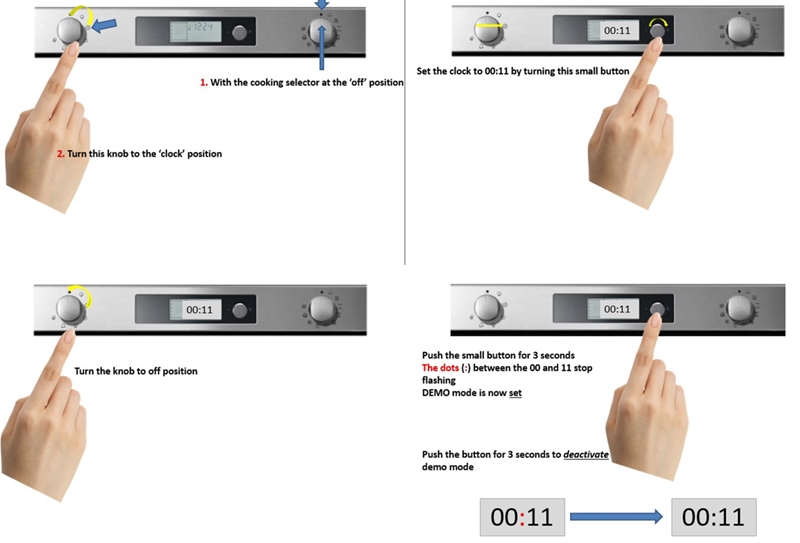 Or alternatively: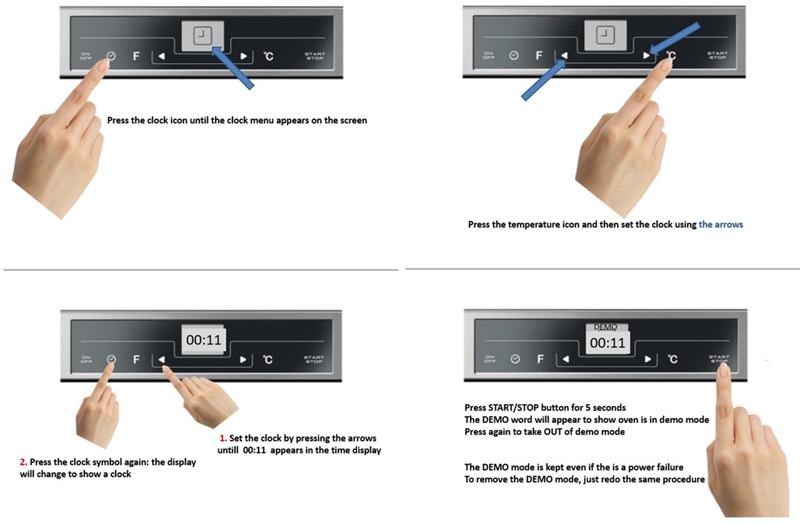 Or possibly the display shown below?

Always disconnect your appliance from the mains before you start examining it!
This solution applies to the following models: