The green charge light stops flashing
When the product is charging up the green light will flash. Once the product is fully charged the light stops flashing and glows green.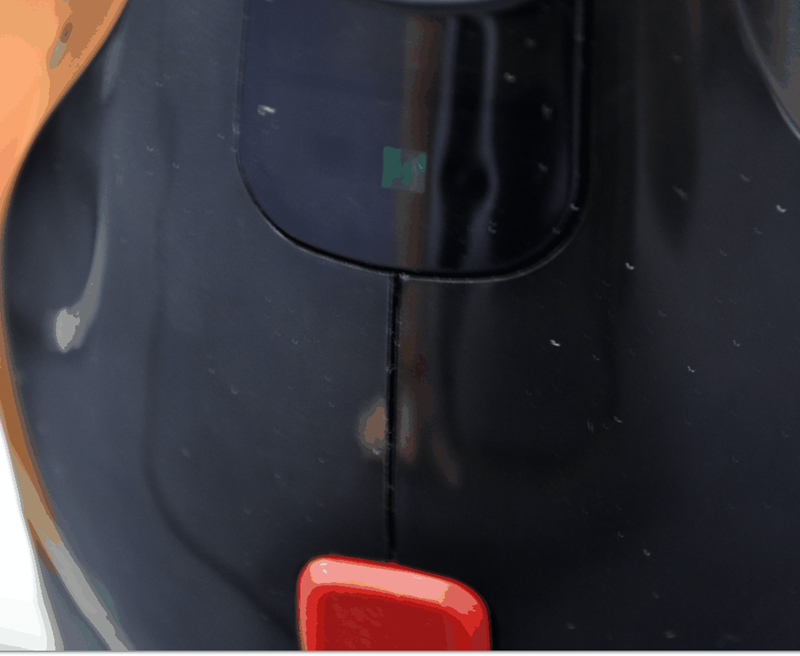 green charging indicator in the centre of the picture glowing green indicates the product is now fully charged.
NOTE - If the green lamp flashes during use, this indicates the battery is fully discharged and the product is about to shut down
Always disconnect your appliance from the mains before you start examining it!