Fit the mop onto the detergent bottle
The mop can be used to clean stubborn marks from the window or mirror. Fix the mop pad to the mounting frame and place it onto the detergent spray as shown: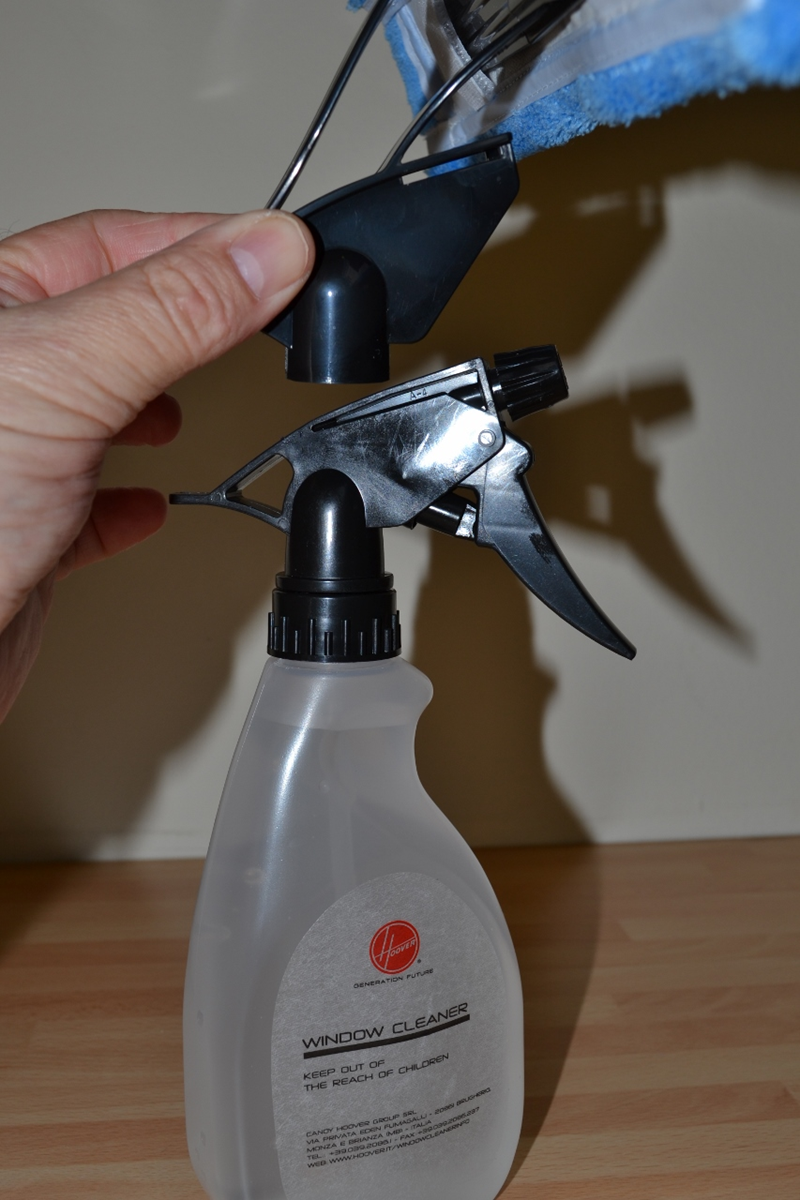 Add some detergent to the spray bottle, add water and shake it to mix it all up. Spray the marks and remove by rubbing with the mop. Then use the sparkle to remove the moisture from the surface of the glass.
Always disconnect your appliance from the mains before you start examining it!