Clean or replace the filters
There are 2 filters in your cleaner, by regularly cleaning them you can keep the product giving you the best suction power possible and picking up efficiently. The first filter is found underneath the paper bag. Open the bag door, remove the bag and it is located in the cleaner as shown here: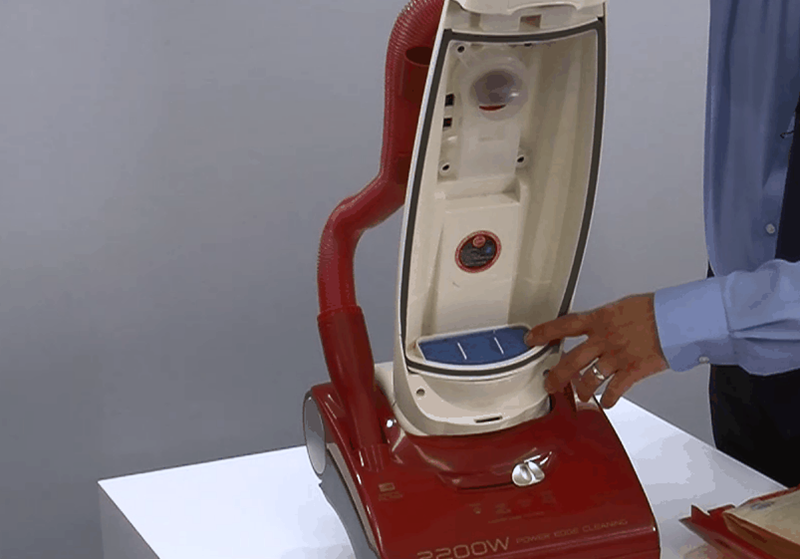 The second filter is found at the back of the cleaner. Pull down on the clip and take out the filter for cleaning. On some models the filter is separate from the cover, on others it is attached or 'sewn in' to the cover.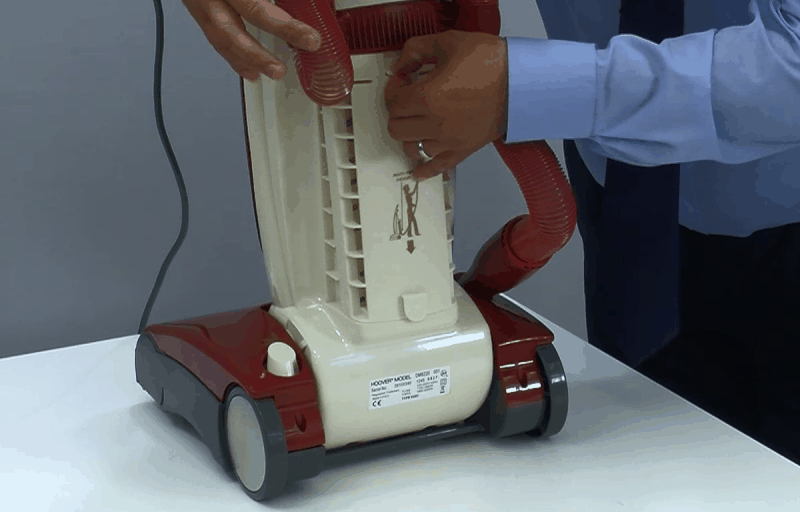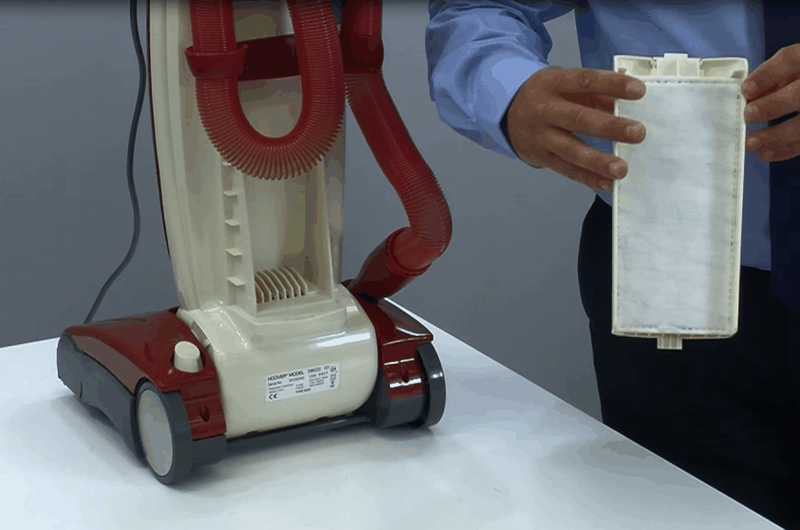 exhaust filter attached to the cover
Filters can be cleaned by dusting them out at least once per month, for best results wash them in warm water but be sure to ensure they are thoroughly dry before popping them back in the cleaner. This can take up to 24 hours. In addition to this to get the very best performance from the cleaner Hoover recommend that you replace the filters once per year. You can purchase replacements from the spares section of our web page.
Always disconnect your appliance from the mains before you start examining it!
This solution applies to the following models: