Clean the filter after the dust box has been emptied five times
After the dust box has been emptied five times the filter found in the bottom of the box should be removed and cleaned. Take out the dust box and empty it out over your dust bin, the filter will swivel out by pulling on the right hand side to swing it out: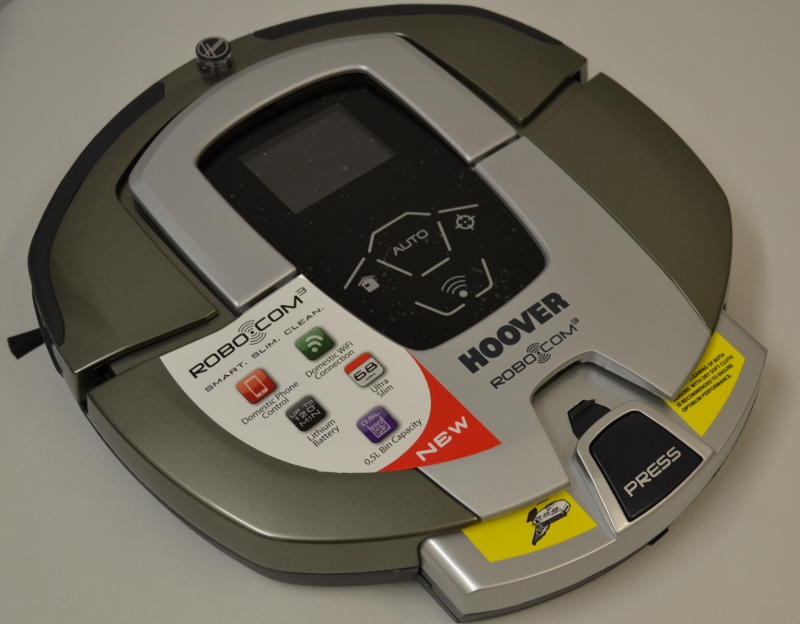 remove the dust box

pull the filter from this side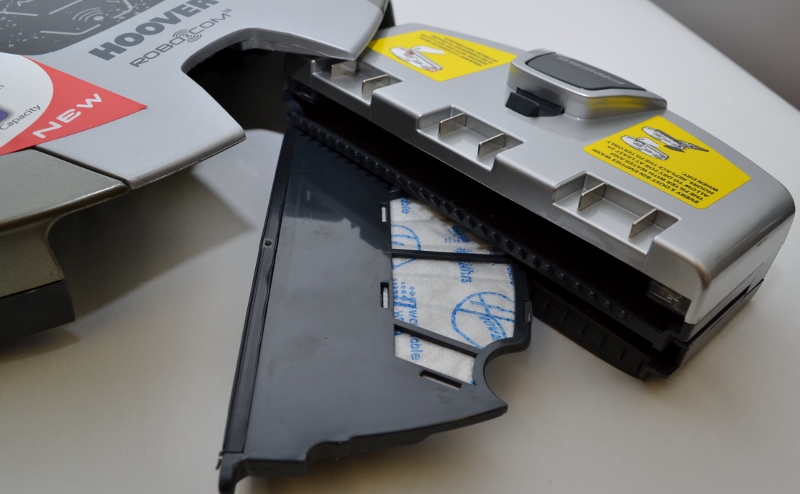 now remove the filter for cleaning
Dust the filter with a brush or if it is very dirty wash in warm water, make sure it's thoroughly dry before re fitting it into robocom. Hoover recommend you replace the filter after three washes, new filters can be purchased from the spares section of our website.
Always disconnect your appliance from the mains before you start examining it!
This solution applies to the following models: