There are two filters that can be found inside the dust container. These collect fine dust particles and regular cleaning will improve the performance of the cleaner. Start by lifting the dust container up at a slight angle to remove it from the cleaner. Take it to your waste bin, flip the lid catch to open the container and shake out the contents. Now twist the round filter anti clockwise to remove it The inner filter can be removed by again twisting anti clockwise and extracting it from the filter housing. Slide the foam pad off the filter and dust both with a soft brush to clean away the dirt and debris. For best results you can wash the filters and the dust container in warm water but please make sure they are fully dry before you put it all back together.

Hoover recommend that once a year you replace the filters, this will keep the cleaner working efficiently and new ones can be purchased from the spares section of this website.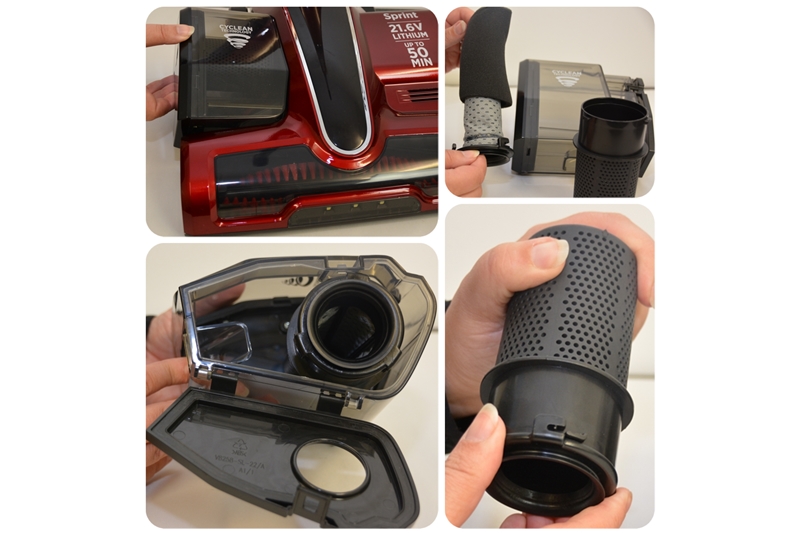 Always disconnect your appliance from the mains before you start examining it!
This solution applies to the following models: