Regular filtercare advice
Regular cleaning of the filters fitted to the vacuum cleaner is essential to keep it working efficiently. There are three filters fitted to this vacuum, one at the rear and two inside the dust box. Remove the dust container and twist off the lid to get two of the filters out. In here you will find a blue hepa filter and a grey plastic mesh.
There is an exhaust filter at the back of the product, unclip the cover to remove this filter.
Regular dusting with a brush will remove dust build up but with average usage the filters should be washed in warm water once per month to remove embedded particles of dust. Please make sure that everything has dried thoroughly before putting it all back together. Hoover recommend that for maximum suction power you replace the two blue filters once per year. New ones can be ordered through the spares section of this website.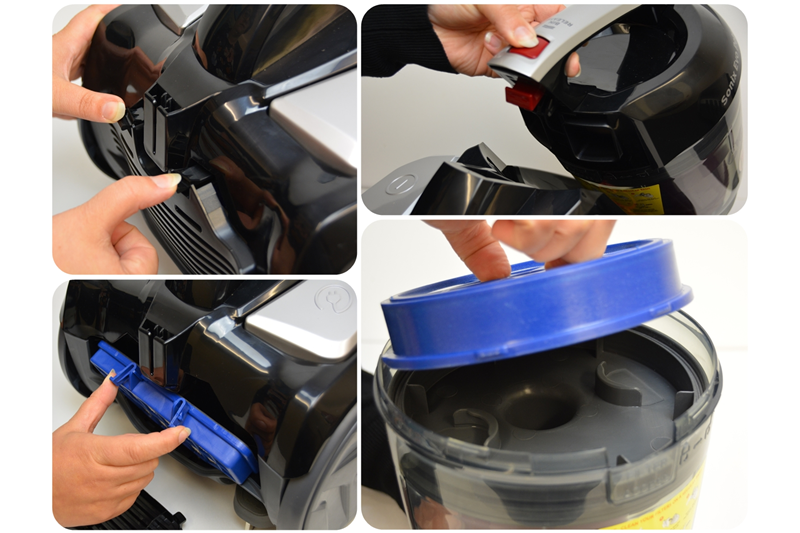 Always disconnect your appliance from the mains before you start examining it!
This solution applies to the following models: