There is a rotating brush bar fitted underneath the cleaner that sweeps up dirt from the floor. If the bristles become clogged with debris the cleaner will not pick up efficiently. To remove the brush and clean it simply use a flat blade screw driver to turn the lock to the 'open padlock' setting and lift the red catch out. Now pull the brush out and carefully remove any debris tangled around the bristles. Re fit and place the securing catch back in place and lock it by turning the catch to the 'locked padlock' setting.

For best results we advise that you replace the brush bar once per year or if the brushes look worn or the bristles have fallen out. New brushes can be purchased from the spares section of our website.

Please note there is not a belt fitted to this product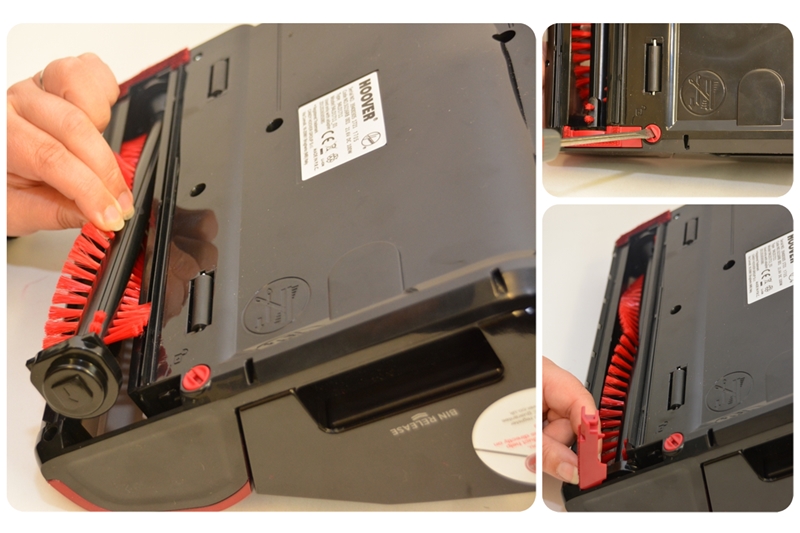 Always disconnect your appliance from the mains before you start examining it!
This solution applies to the following models: