Remove and clean the brush
There is a brush roll in the main cleaning head which spins round sweeping your floors. It is possible that hair, threads and debris may get tangled around the brush and stop it working efficiently. Regular checks should be made and its easy to remove the brush for cleaning. Simply turn the brush head over and slide outwards the retaining bar as shown.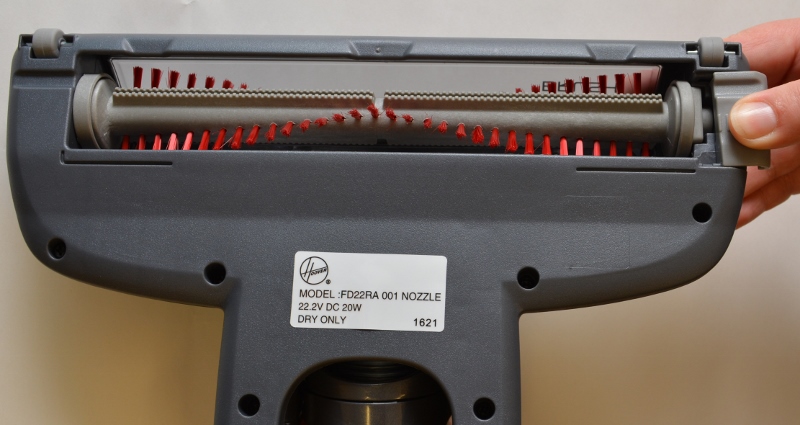 Now lift the brush out at an angle as shown here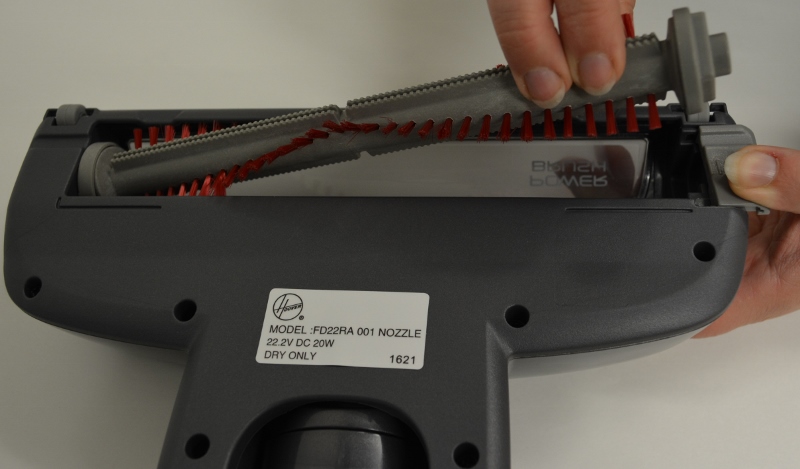 Pick off any hair or debris you may find tangled around the bristles, also clean away any obstructions in the body of the brush head. Brushes do wear over time and we recommend you fit new brushes once per year to keep your cleaner working efficiently. You can purchase your replacement brushes from the spares section of our website.
Always disconnect your appliance from the mains before you start examining it!