Clean or replace the filters
Should a letter 'F' appear in the display it is a warning that the filters in the hood need cleaning or replacing with new ones. The grease filters may be washed in hot water. These filters clean and purify the air and if they become clogged or dirty the hood will not work well.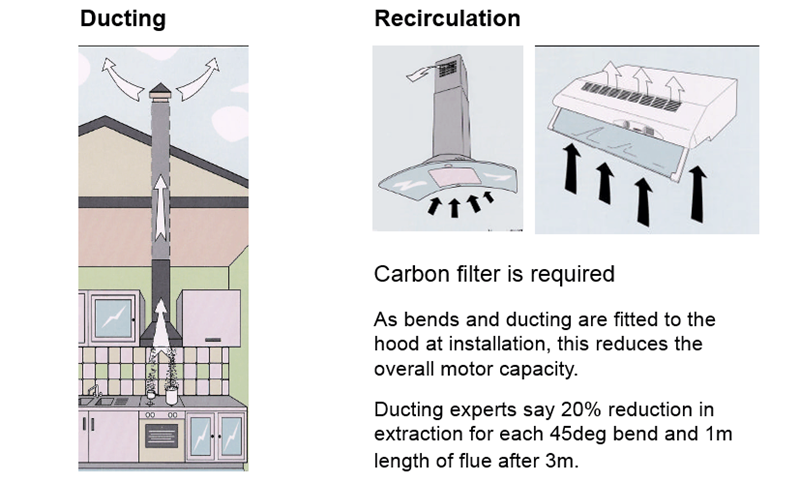 The grease filters are found underneath the hood and look like a metal mesh. Remove and wash them in hot water. If you are using your hood in recirculation mode (as shown in the diagram) then the charcoal filters fitted may need to be replaced. These can be purchased from the spares section of our website. Once all filters have been cleaned or replaced please switch the hood off at the mains for a few minutes to re set the error warning letter 'F'
Always disconnect your appliance from the mains before you start examining it!
This solution applies to the following models: