Tips to keep your cleaner working efficiently
There are 2 filters fitted to the product, for best cleaning results they should be removed and cleaned at least once per month. It is also a good idea to wash them in warm water at least every couple of months or if they are really clogged up, the frequency will depend on how often you are using the product. After they have been washed they should be allowed to dry out thoroughly before re fitting them into the cleaner. We recommend that for best results you replace the filters once per year and these can be purchased from the spares section of our website. Regular emptying of the dust box is also recommended, once the box is 2/3 full take it off the cleaner and empty out the contents into your dustbin. The container may be washed in warm water and once its dry re fit to the cleaner.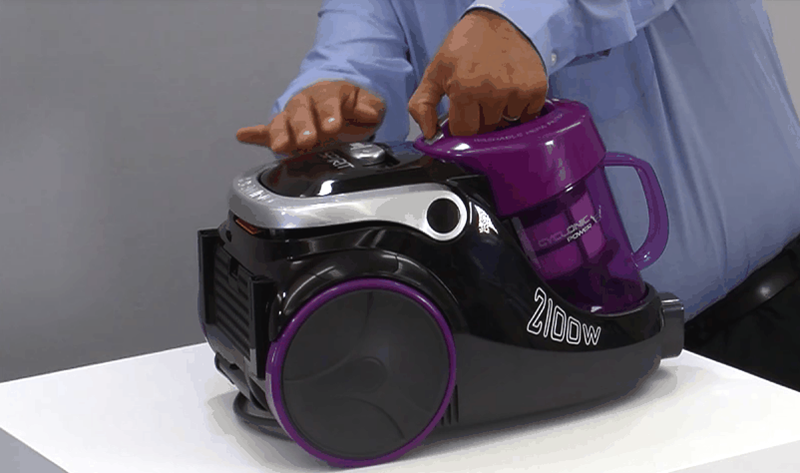 Remove the dust box to empty it and clean the hepa filter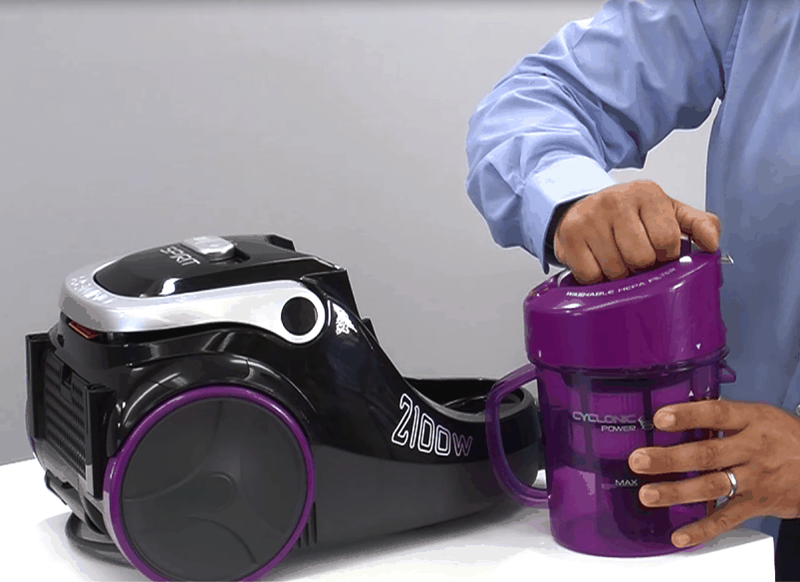 Twist the lid until the arrows line up to remove it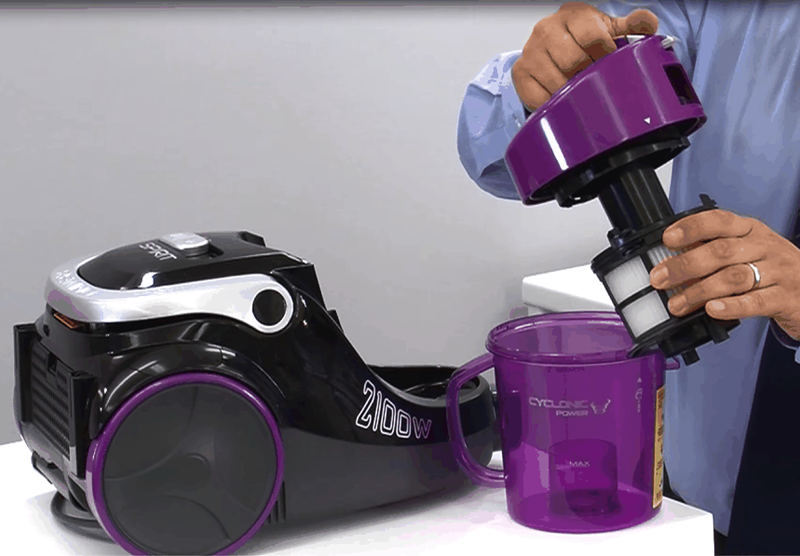 Twist the filter and remove it - take off the mesh screen and clean thoroughly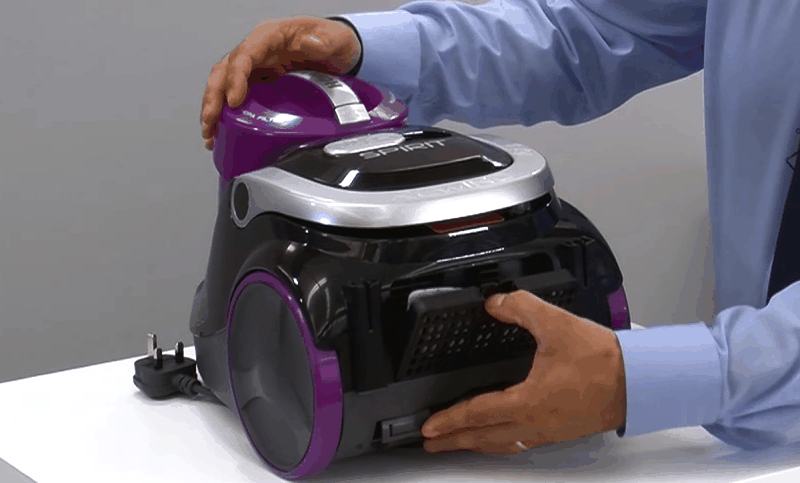 The second filter is at the back - unclip the grill and peel the filter out of the cover ready for cleaning.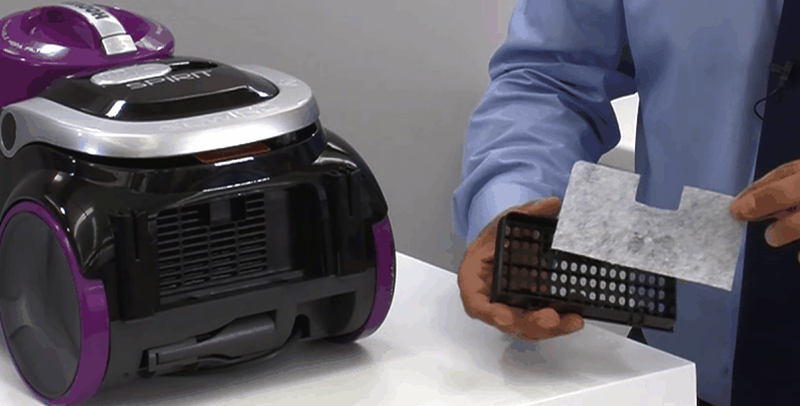 Once everything is clean and dry put it all back together. You have now successfully carried out all the routine maintenance needed!
Always disconnect your appliance from the mains before you start examining it!
This solution applies to the following models: