Empty the dirt container and clean the filters (1)
To get the best suction power and prevent your cleaner overheating and cutting out we recommend that you keep your filters and dust box clean. Remove the dust box from the cleaner by pressing the release catch next to the handle. Place it over your dust bin or a bin bag and open the dust release flap.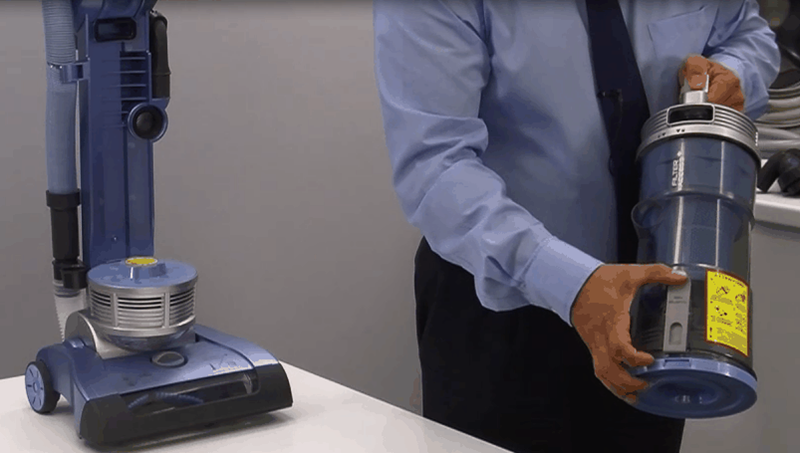 Inside the top of the dust box you will find a pre- motor hepa filter. Twist the lid anticlockwise to line the arrow up with the open padlock and lift the lid off
Lift the filter off and dust out or wash in warm water to get it really clean. The cyclone unit inside the dust box can be removed by pulling it out with the lifting hook and can be washed out under some warm water.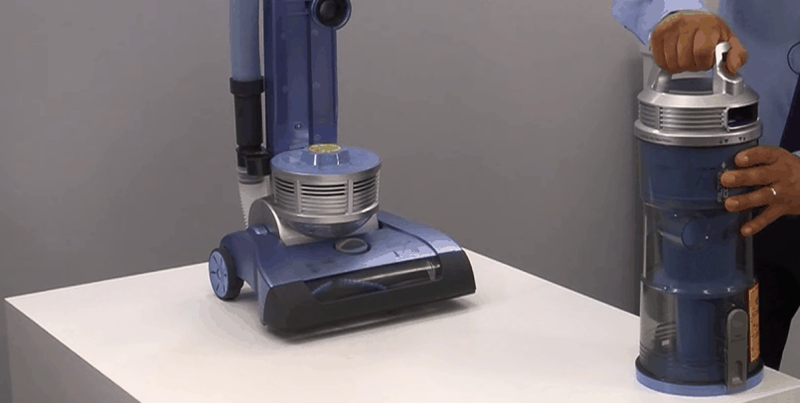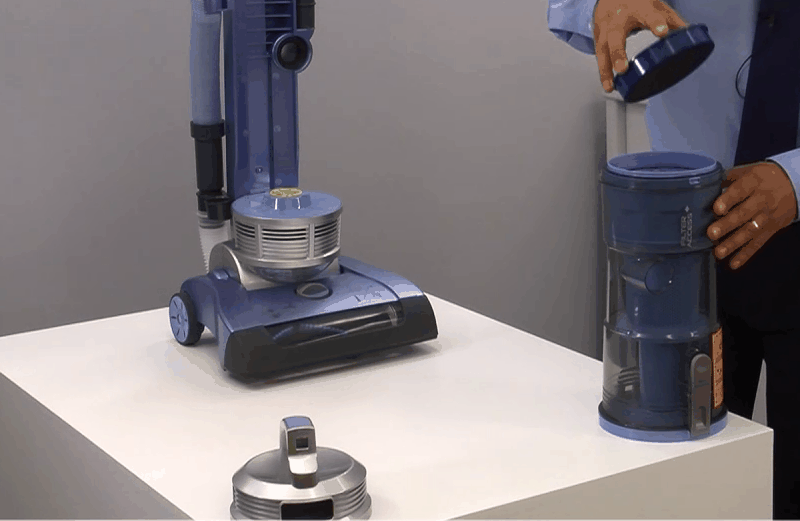 lift out the filter and foam pad - wash in warm water and allow to thoroughly dry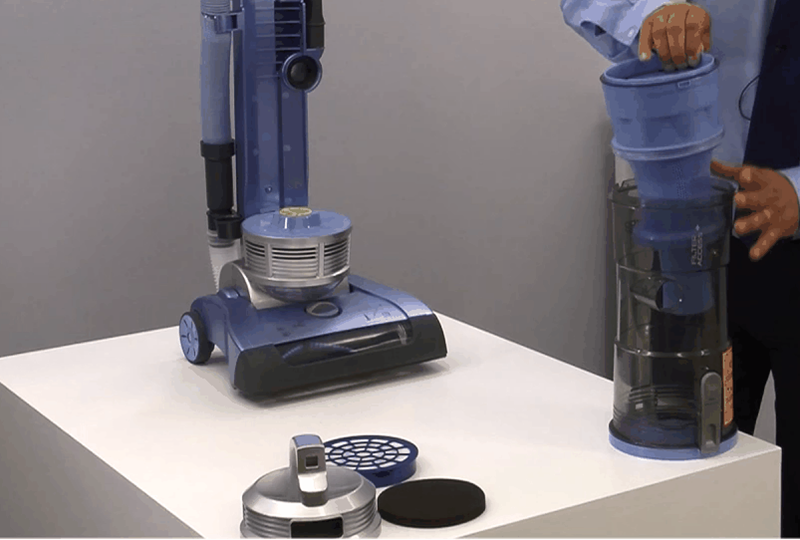 pull the cyclonic unit up and wash in a bucket of warm water make sure it's dry before you pop it back in
You will find the exhaust filter situated on the cleaner underneath where the dust box sits, twist the cover anti clockwise and lift the hepa filter out. Dust it off or wash under warm water. Any filters or parts of the dust box that are washed must be left for 24 hours to dry thoroughly. Filters will require regular replacement. Should you require replacement filters you can purchase them via the spares section of this website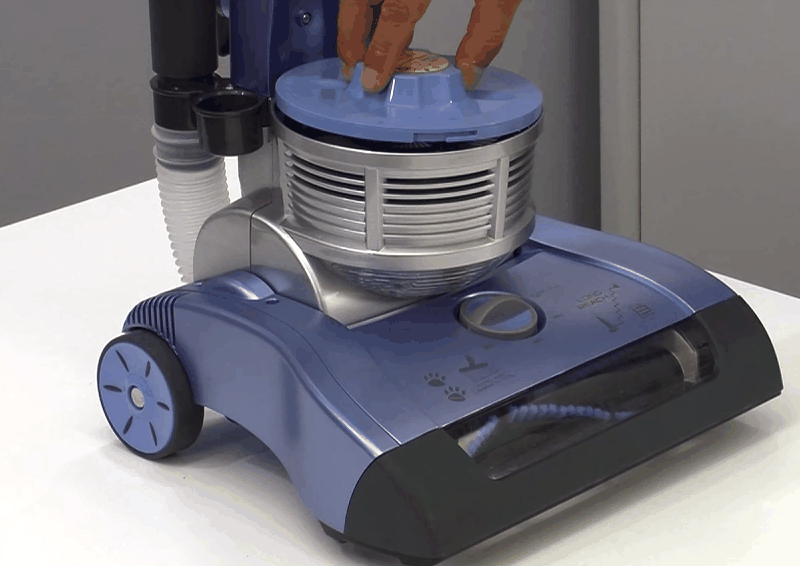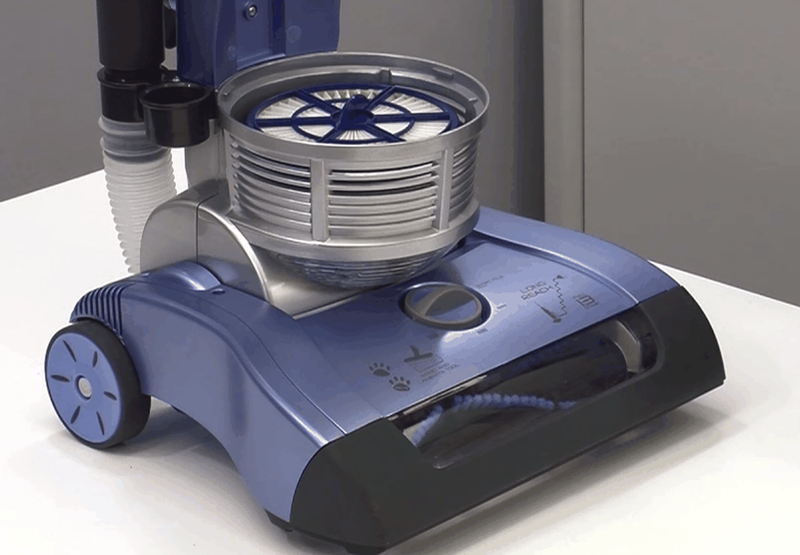 the exhaust filter can be seen sitting inside the cleaner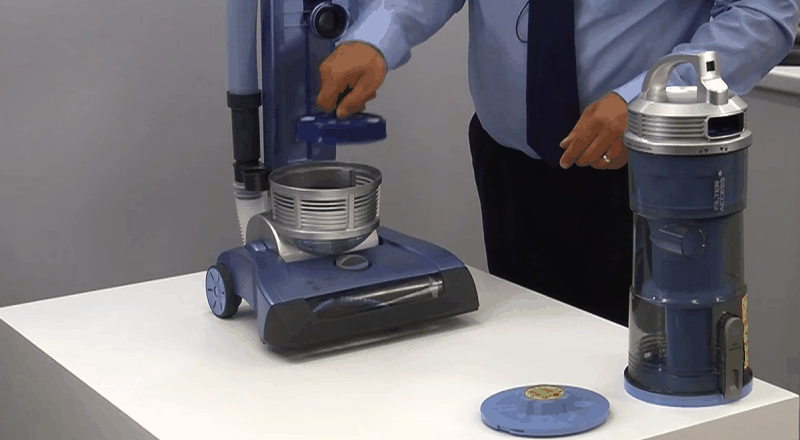 lifting the exhaust filter out for cleaning
Always disconnect your appliance from the mains before you start examining it!