Empty the dirt container and clean the filters (2)
To keep your cleaner working efficiently with full suction power and to prevent it overheating and cutting out we recommend that the filters are regularly cleaned. There are 2 filters in your product: the hepa filter is found inside the dust box. Release the catch on the carry handle and lift the box out. Empty the contents out over your dust bin by pressing the flap release catch.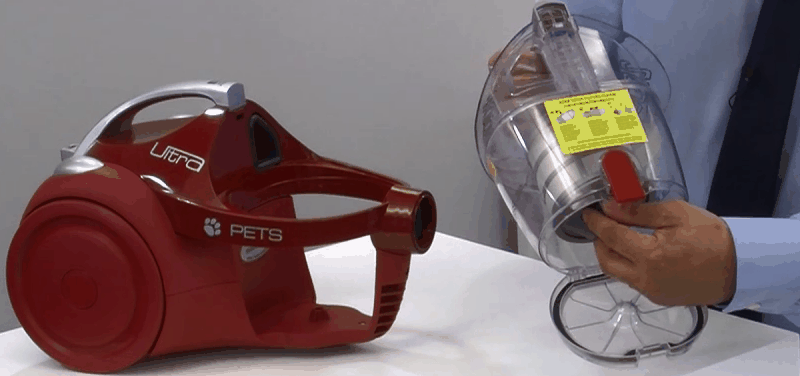 Now put your hand into the dust box and grasp the bottom of the filter, it's a bit like changing a light bulb so twist anticlockwise and pull the filter down. Now you can remove the fine mesh cage by pulling it down. Wash this under a warm tap. Dust the hepa filter with a brush and run under a warm tap to remove the dust.
The second is the exhaust filter found at the back of the cleaner between the wheels. Unclip the cover take the filter out and simply wash under a warm tap. Filters will require regular replacement. Should you require replacement filters you can purchase them via the spares section of this website.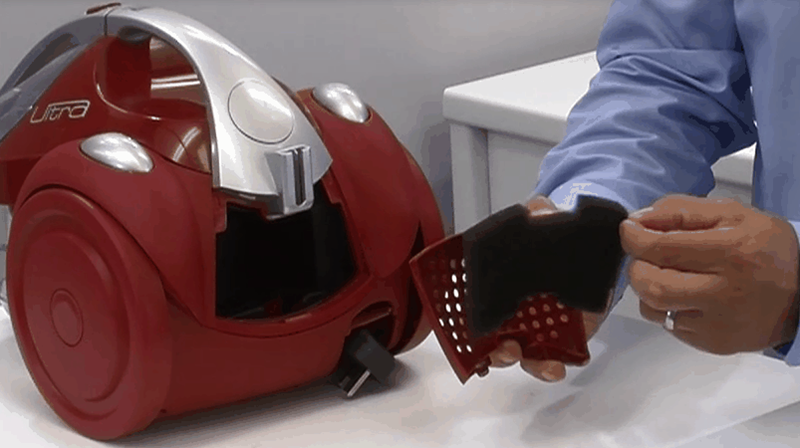 exhaust filter found at the rear of the cleaner
Always disconnect your appliance from the mains before you start examining it!
This solution applies to the following models: