To keep your cleaner working efficiently the 2 filters will need to be regularly cleaned. The first filter is found at the front behind the cover as shown. This is the exhaust filter.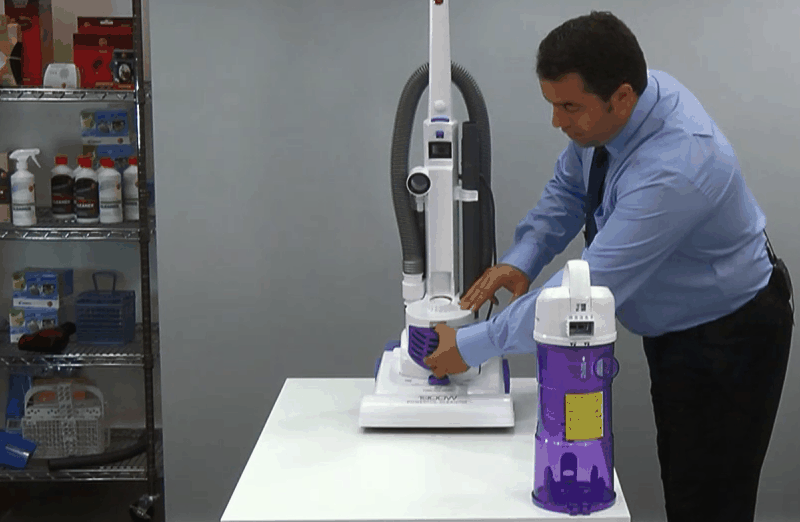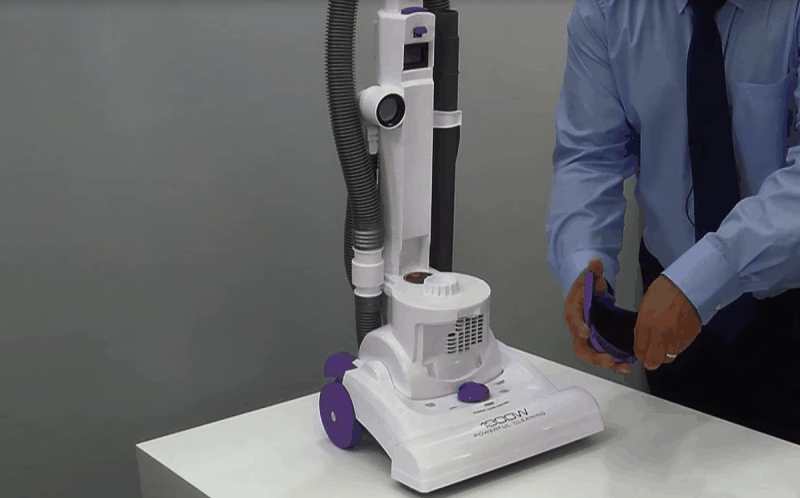 peel the black foam filter out of the cover and wash in warm water, make sure it is dry before re fitting
The other filter is found inside the dust box and is the hepa filter. This filter has been designed to catch microscopic dust particles so will need to be dusted out regularly and washed in warm water from time to time. We recommend that you replace this hepa filter at least once per year to ensure that you continue to get the maximum suction from the cleaner. Filters can be purchased by clicking on the spares section of this web site.
Start by removing and emptying the dust box. Press the release button at the top of the dust container and take to your dustbin or a bin bag. Press the catch at the top and the flap at the bottom will open releasing the dust. Shake the container to remove all of the dust inside.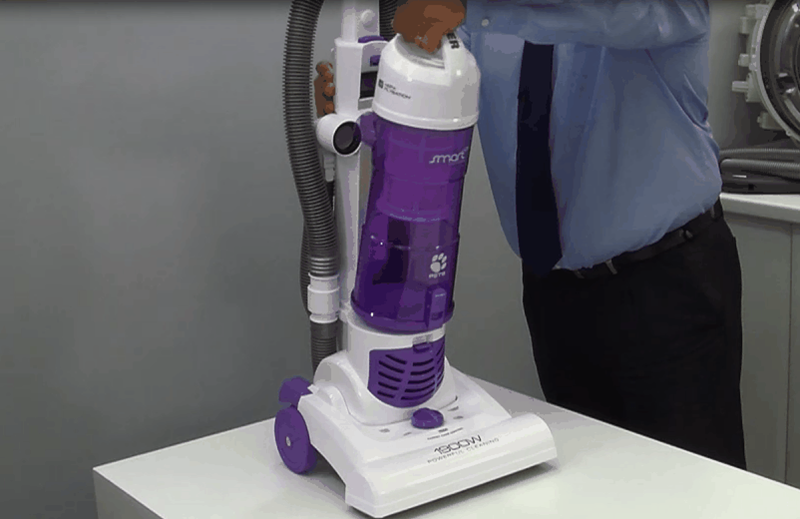 the flap opens to release all of the dust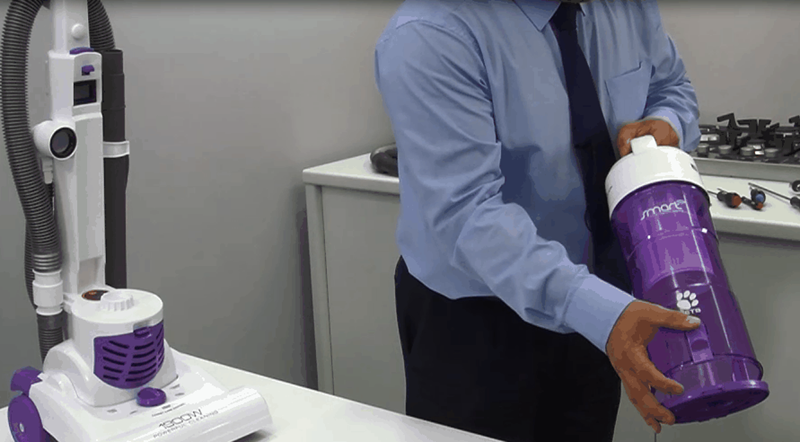 To remove the filter you will need to twist the lid off the dust box and lift it off. Twist the filter to remove it from the lid and separate from the mesh screen. Dust everything out but for best results wash in warm water and let dry thoroughly.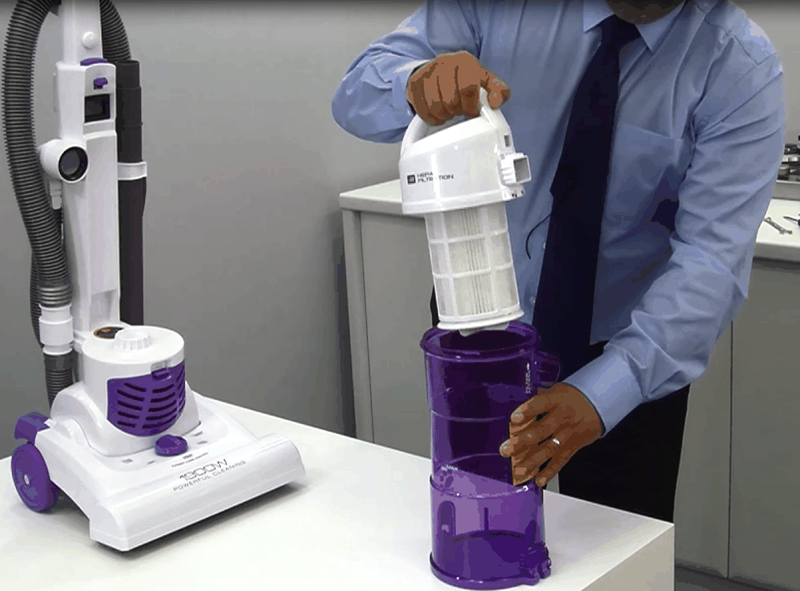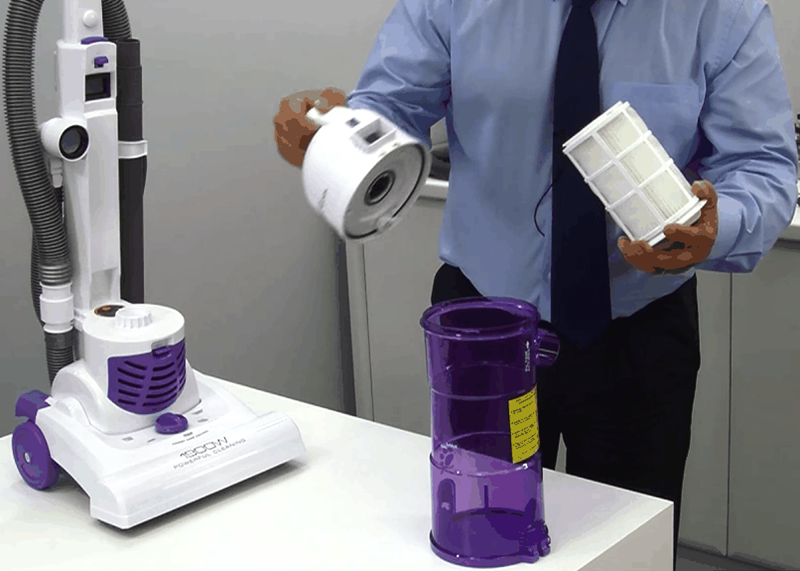 It is a great idea to have a spare set of filters so that you can continue your house work while the filters that you have washed are drying out! Click on the web site to purchase a spare set.
When everything is clean and dry re assemble the product ready for use.
Always disconnect your appliance from the mains before you start examining it!
This solution applies to the following models: