Empty the dust container and clean the filters (2)
To keep your cleaner working effectively and producing the best possible suction it is important to regularly empty the dust container and keep the filters clean. To empty the container start by removing the dust container by pressing the release button on top of the product as shown.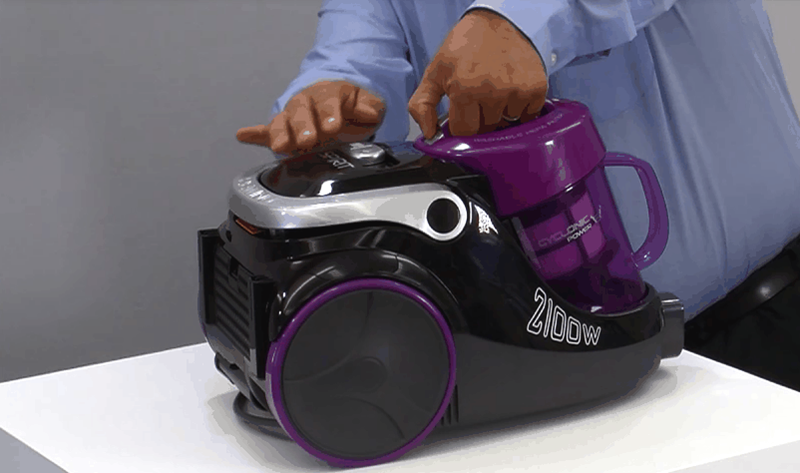 To open the box so that it can be emptied and to also clean the hepa filter twist the lid until the 2 arrows line up, then the lid will come off.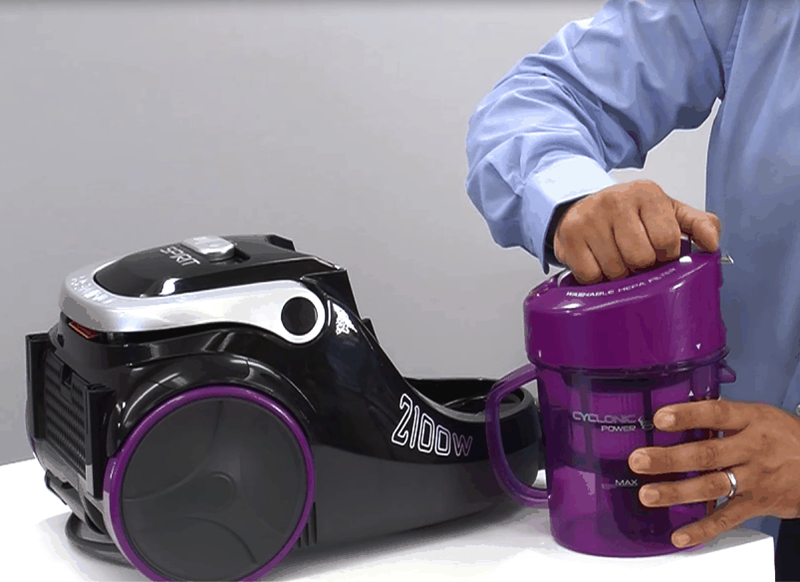 Tip the contents of the container into your dust bin or a bin bag. You can wash the bin with warm soapy water making sure it is thoroughly dry before re assembling onto the cleaner. Twist the filter to remove it from the lid. Pull off the mesh screen and dust the mesh and filter with a brush. Hepa filters trap microscopic dust particles and the best way to clean the filter is to wash it in warm water. Make sure it is dry before re assembly, we recommend that you replace the filters once per year and new ones can be purchased from the spares pages on our website. It is a good idea to have a spare one to use in the cleaner when you are waiting for things to dry!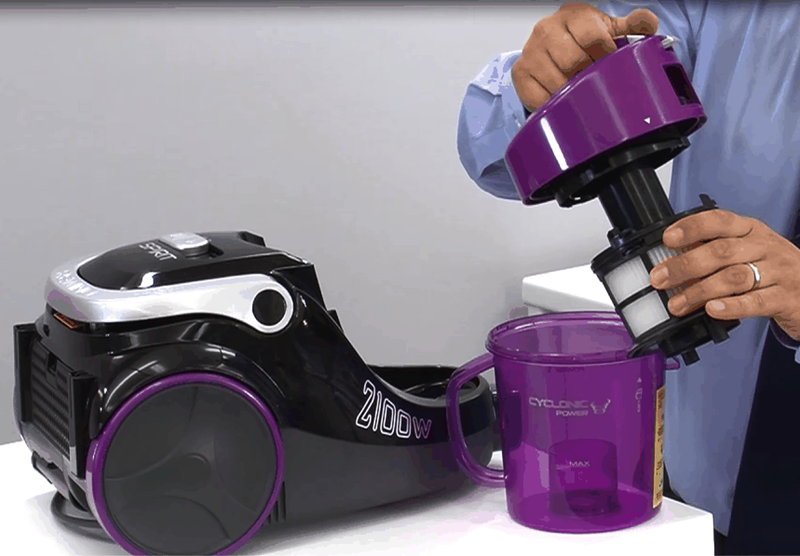 The last thing to check is the exhaust filter, found at the back of the cleaner where the warm air escapes. Start by unclipping the cover as shown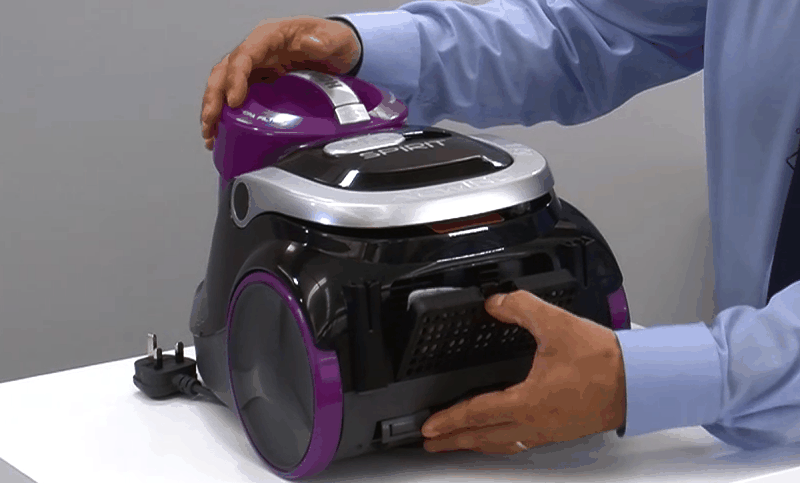 Now peel the filter out and wash in warm water. Make sure it is thoroughly dry before you pop it back in!
Re assemble the product and try again. We do recommend that you replace the filters regularly so if washing them does not improve the cleaners performance it may be a good idea to purchase some new ones. Why not place an order from our spares site?
Always disconnect your appliance from the mains before you start examining it!
This solution applies to the following models: