There are two filters on your Freedom vacuum and these need to be cleaned on a regular basis to keep the product working efficiently. If the cleaner loses suction power it may be that the filters are clogged and require cleaning. The exhaust filter is situated on top of the hood as shown: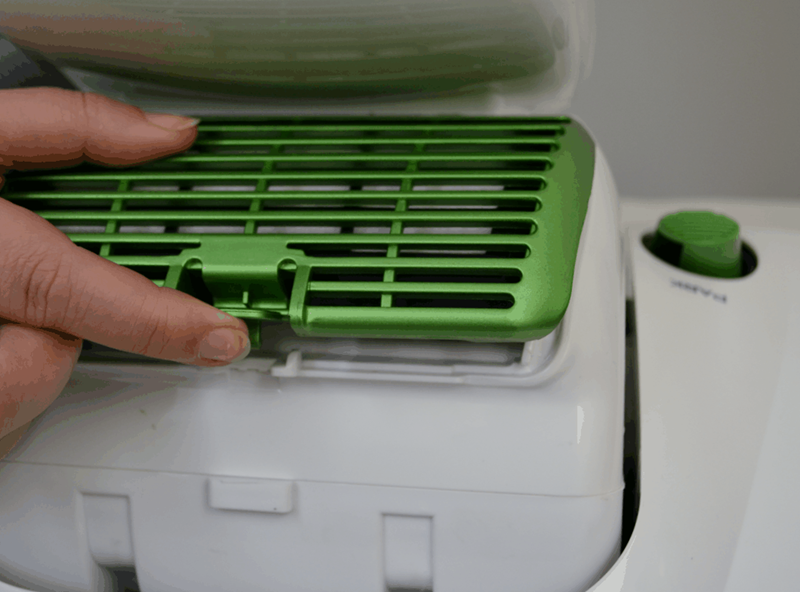 Wash the filter in warm water and allow to dry thoroughly before re fitting.
The second filter is located in the top of the dust box, take the box off the cleaner and empty the dirt out into your dustbin. Unclip the top of the dust box: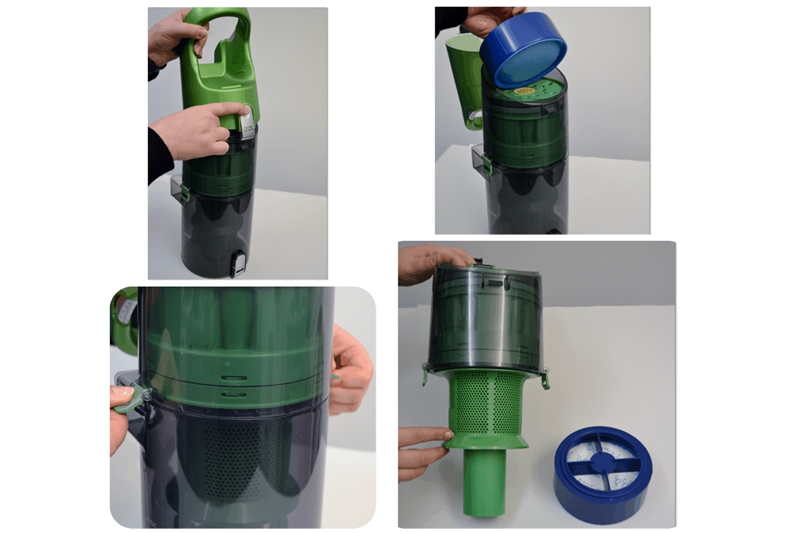 Always disconnect your appliance from the mains before you start examining it!
This solution applies to the following models: