If the belt snaps the brushes underneath the cleaner will not spin round and sweep up debris from the floor. Switch the product on, tip to one side and carefully look to see if they are rotating. If they are not then it is probable that the drive belt or rubber band has broken. Also if there is a large amount of debris tangled up around the brush that may stop the cleaner from picking up effectively. Hoover recommend that you replace the belt and brush assembly once per year, replacements can be purchased from the spares section on the web site.
In order to take the brush roll out or replace the belt follow these steps. Ensure the machine is unplugged from the mains electrical supply before doing any checks or maintenance.
turn the product over and remove 7 screws with a standard Phillips head screwdriver, lift off the cover and the brush and belt can now be removed and replaced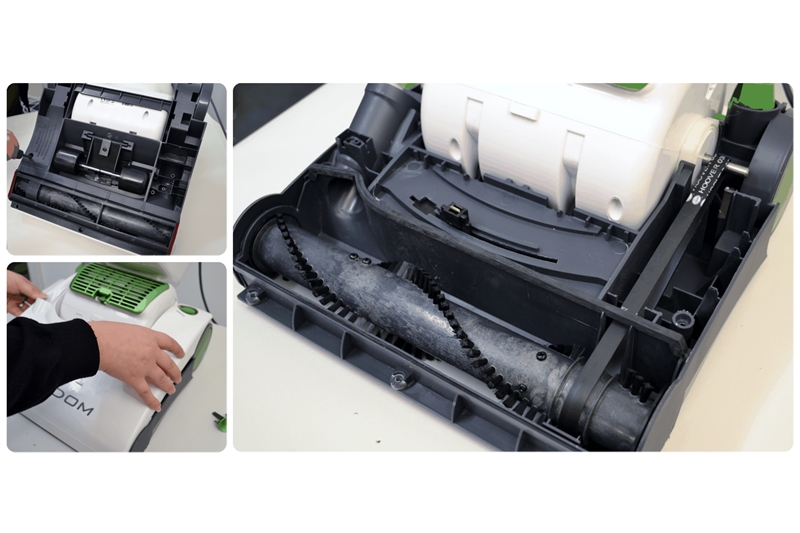 Always disconnect your appliance from the mains before you start examining it!
This solution applies to the following models: