It is important in order to get the very best suction power and prevent the cleaner from overheating and cutting out to regularly clean the filtration system. There are 2 filters fitted to your machine, the pre motor filter is found under the bag. Open the bag door and lift the bag out, in the bottom is an oval filter. Dust it off and rinse under a warm tap.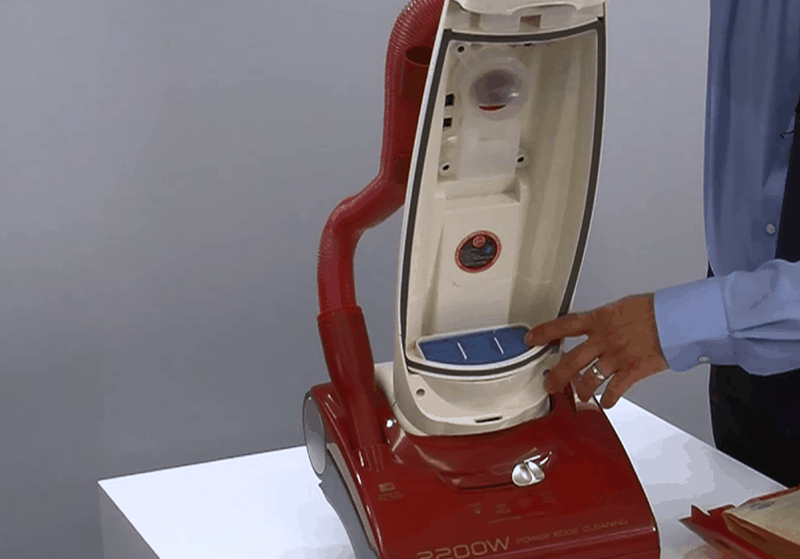 Blue pre motor filter
At the rear of the cleaner is an exhaust filter. Turn the cleaner round. To clean this just pull the clip down at the top of the cover, and wash the cover and filter in warm water. Before you pop the 2 filters back make sure they are thoroughly dry, this can take up to 24 hours. Filters will require regular replacement. Should you require replacement filters you can purchase them via the spares section of this website.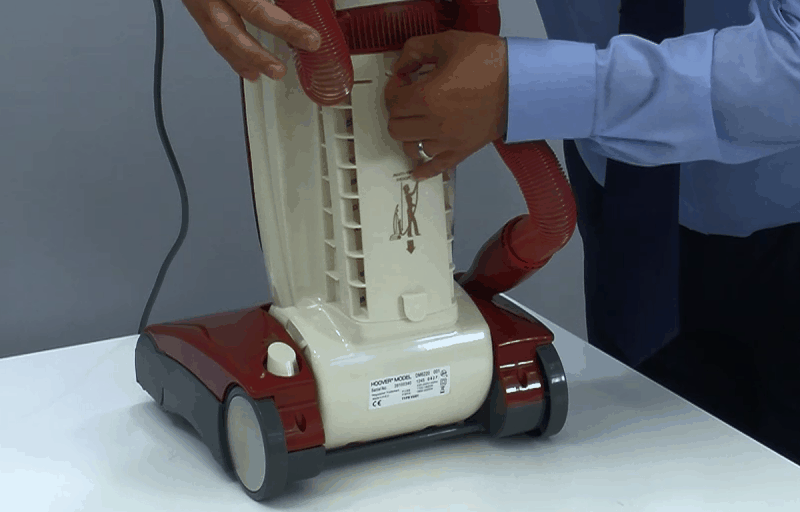 Unclip the filter and remove for cleaning
Always disconnect your appliance from the mains before you start examining it!
This solution applies to the following models: