Fit the supplied optional wiper blades
One of the more unique features of the H-Free product is the 2 wiper blades which can be fitted for best performance. The blades can be found in the packaging that contains the instruction book. We recommend to fit the blades into the soleplate of the nozzle. Start by removing the agitator and soft strip by pulling it up and out. Both blades can then be slid into the 2 remaining slots.

Once both are fitted, refit the brush roll.

Should you find the cleaner is harder to push on some floor coverings, simply remove the blades.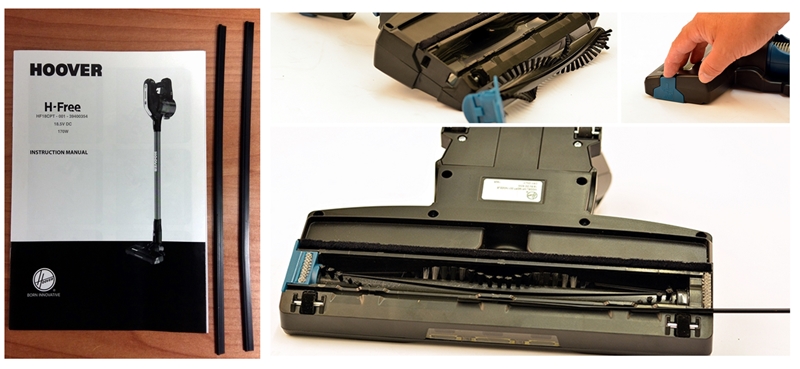 pictured above on the left 2 wiper blades supplied and fitting to the floor nozzle
Always disconnect your appliance from the mains before you start examining it!
This solution applies to the following models: