Empty the dirty water tank
Once the tank is full a safety float switch will prevent the cleaner sucking up any more water which may harm the motor. Lift the tank off and pour the water down the drain. Re fit the empty tank and resume cleaning.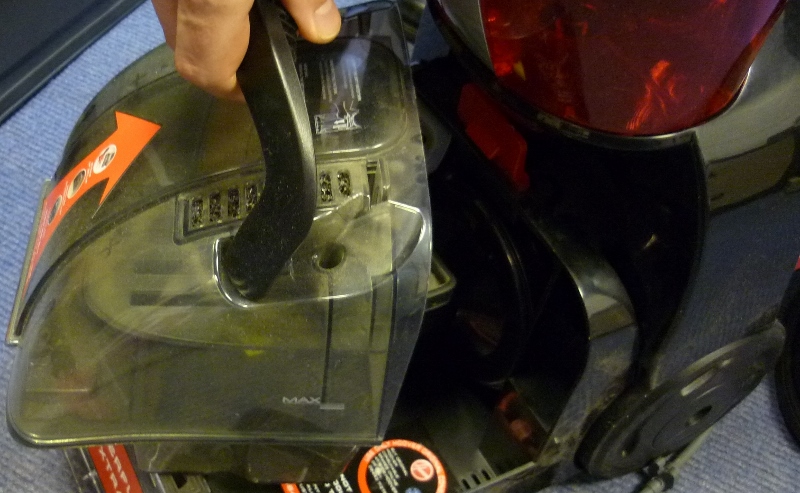 Water tank lifted off
Always disconnect your appliance from the mains before you start examining it!