The brush requires cleaning
To check the belt switch the cleaner on and turn it over to see if the brushes are spinning. Take care to keep fingers and clothing away from any moving parts. Note the handle selection switch must be switched to the 'carpet setting' in order for the brush to spin.
If the brush is not spinning or has become clogged up with hair / threads or debris then it can be removed for cleaning. Depending on your model there are two different ways to remove the brush for cleaning :
Use a small flat blade screwdriver to unscrew the lock. Lift the locking bar out and the brush can be removed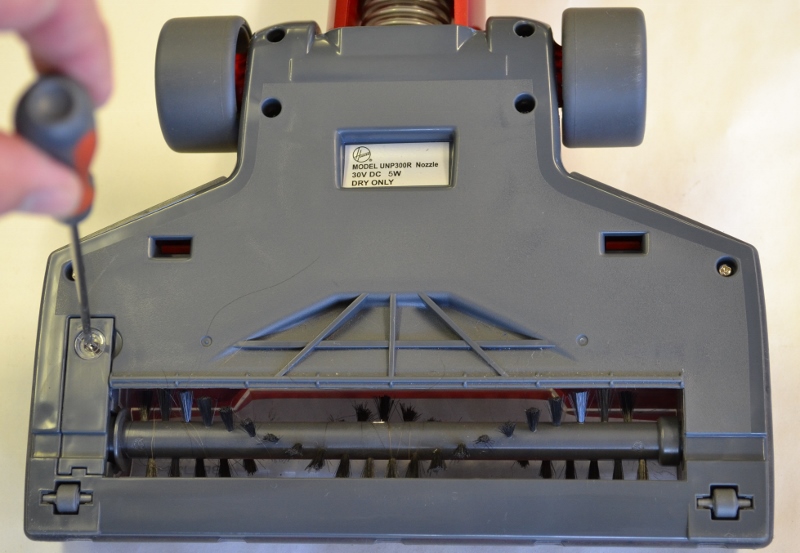 on some models unclip the retaining clip as shown then the brush roll can be removed for cleaning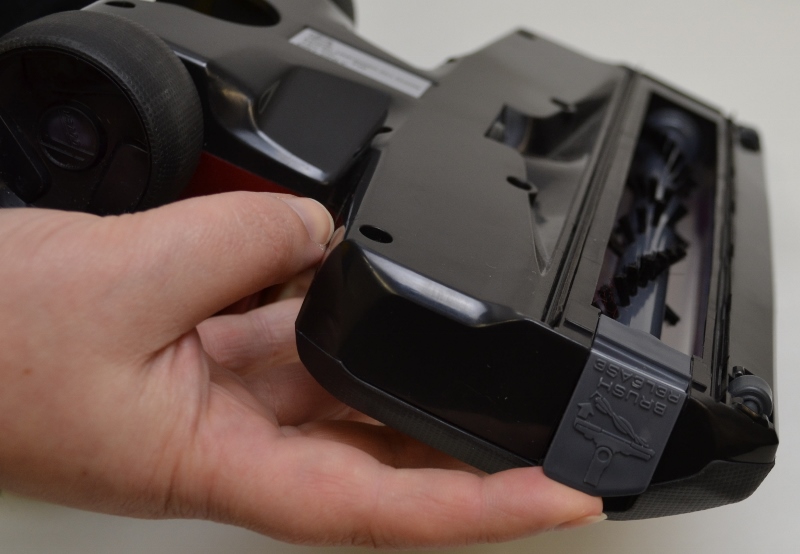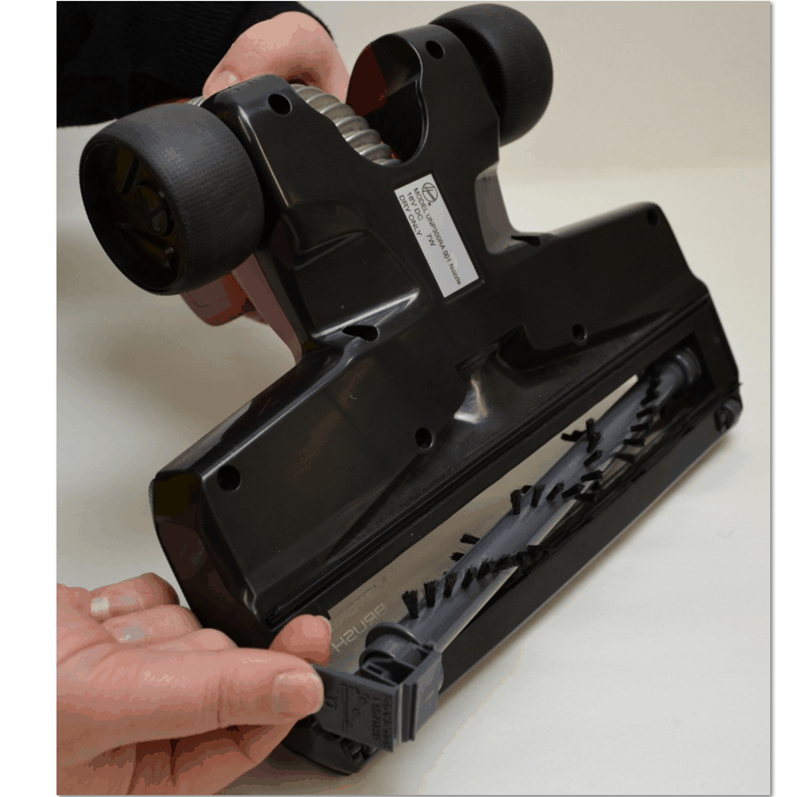 Clean the brush and re fit. If the belt has snapped then it will be necessary to remove the top cover. Please refer to the ' how to replace the belt' blog on the Maintenance section for this product Should you require replacement belts you can purchase them via the spares section of this website
Always disconnect your appliance from the mains before you start examining it!