Check that it is not clogged with debris
Turn the cleaner over and inspect the brushes, they can be removed for cleaning - any threads or hair that may be tangled around it will stop it turning as will any solid items jammed down there.
Use a flat blade screwdriver to twist the locking device to the 'open padlock' symbol. Remove the locking bar: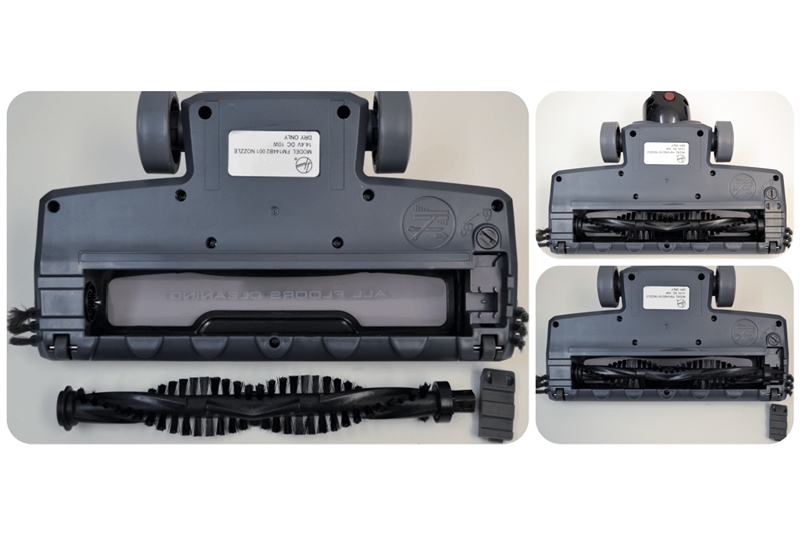 Now lift the brush bar out and clean it. We recommend that the brush roll is replaced once per year and you can purchase these from the spares section of the website
Always disconnect your appliance from the mains before you start examining it!