Check the wheels and brushes for debris
Check underneath Robocom and look for any thing tangled up, or debris stuck in the brushes or wheels. Carefully remove any debris found.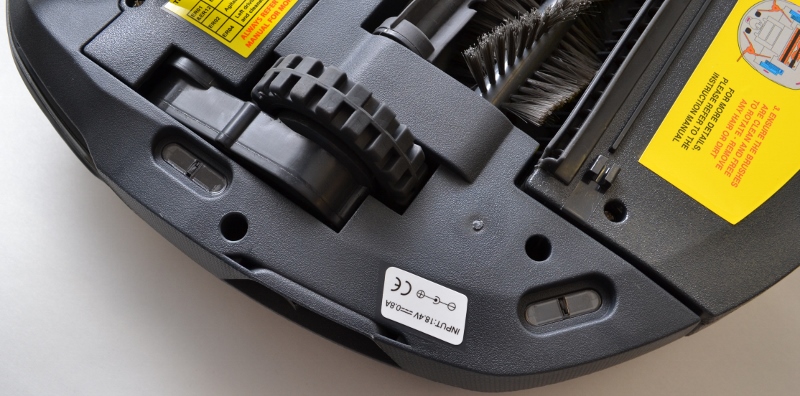 remove any thing tangled up around the brushes and the drive wheels (shown in centre of the picture)
Always disconnect your appliance from the mains before you start examining it!