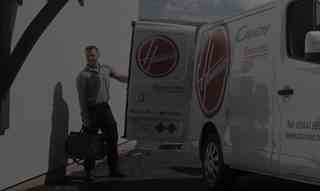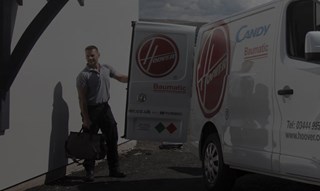 Domestic Appliance Repairs in Manchester
Manchester Appliance Repair From Hoover
Nobody enjoys it when a domestic appliance breaks down, which is why Hoover aim to repair faulty appliances as soon as possible in order to minimise the inconvenience to the customer.
If you are the owner of a faulty Hoover appliance in the Manchester area, one of our local Hoover engineers can help you to get it back up and running again in no time. In the majority of cases, our qualified engineers can complete the repair there and then – allowing you to get back on track before you know it!
Not only do our Hoover engineers offer a superior level of product knowledge over other local domestic appliance repair companies, but we can provide you with a full 12 month guarantee as well as the assurance that we only use genuine Hoover replacement parts.
So what are you waiting for? Call us today!
Why Choose a Hoover Engineer for your Appliance Repairs?
Nationwide coverage with expert local engineers.
Regardless of where you live in the UK, we will send a Hoover engineer to your home to do the repair when it suits you.
Pricing you can trust
With Hoover there are no hidden extras, so you know exactly what you're paying for and how much it will be.
All repairs guaranteed
Appliance repairs by Hoover are guaranteed for 12 months. If the fault reoccurs during this time, we will come out and repair it again at no extra charge.
Hassle-free booking process
Step 1 - Phone us
Step 2 - Choose a date
Step 3 - Greet your engineer and have your appliance fixed