Check the appliance is in range of your home internet network
If the machine is installed out of the range of your wireless network, the wi fi signal will not be detected by the machine. It may be too far away from your router. You may need to purchase a signal booster to extend the range of your home network. You can purchase a Wi Fi booster form any computer store, on line or an electrical retailer.
How do I know if my wi fi signal is strong enough or if the machine is out of range?
Simply stand in front of the machine and look on your phone or tablet to see if the wi fi indicator shows you have signal? You can down load an app to your device called a 'wi fi analyser' from the play store which will measure your signal strength.

Another easy way of discovering if your appliance is near enough to the router is to start the enrolment process from the start using the app. When you get to the step where you are asked to go back into the wi fi settings and connect to the appliance, before proceeding back to the app take a walk with your mobile device to your router and look closely at the signal strength of you appliance, in our example its a 'candy washing machine'.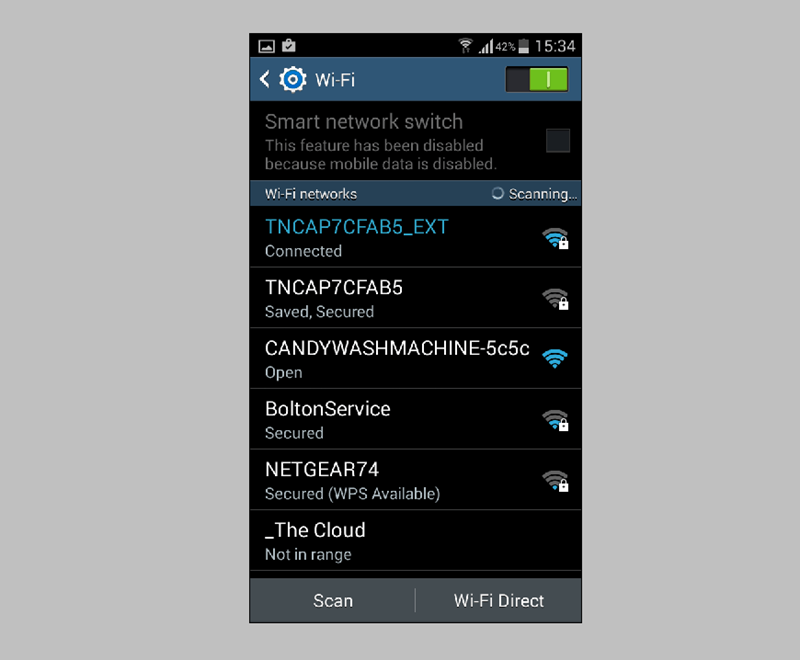 When you are standing next to your router you should see all the signal bars showing the signal strength. If they are greyed out or only 1 or 2 bars are showing then the signal strength of your home net work will need boosting in order for your wizard app to enrol and control the product.
Always disconnect your appliance from the mains before you start examining it!
This solution applies to the following models: