With the dryer comes an accessory kit that enables the machine to drain the collected water out into a drain or sink. This means that the tank will not need to be emptied out and that's one less thing to worry about. Simply fit the kit as shown: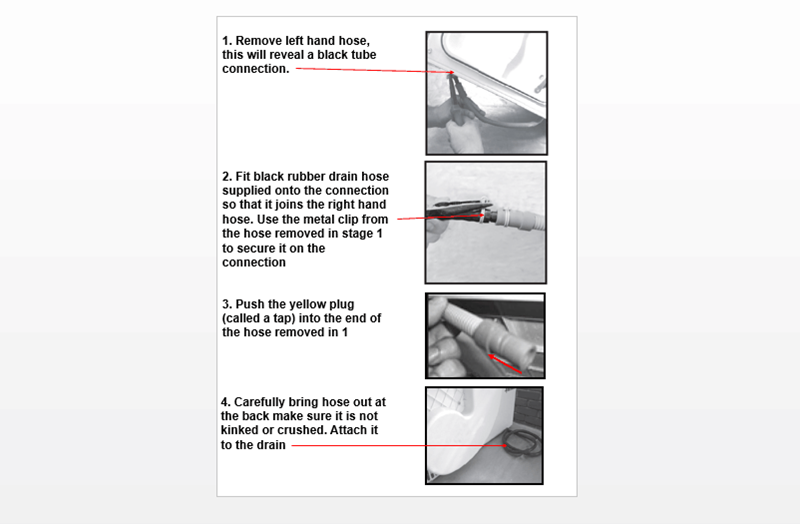 NOTE, This accessory may only be fitted to machines with the water tank fitted in the door.
Always disconnect your appliance from the mains before you start examining it!
This solution applies to the following models: