Maintenance and general care (3)
To get the very best suction power and good cleaning results we recommend that you empty the dust box when it is 2/3 full. There are 2 sets of filters in your cleaner and they should be cleaned on a weekly basis and replaced once per year. Replacements can be purchased from the spares section of our website. Start by taking the dust container off the cleaner, place it over your dust bin or a bin bag and press the release trigger to empty out the dirt as shown.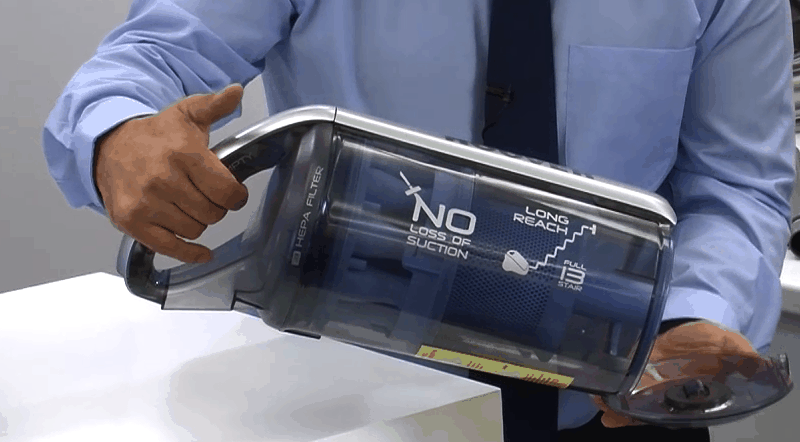 Twist the lid until the arrows line up and open up the container to get to the hepa filter. Take the filter out and brush the dirt out, once a month wash the filter in warm water. Please make sure it is thoroughly dry before popping it back in - this may take around 24 hours. For best results from your cleaner we recommend you replace the filter at least after a year's use.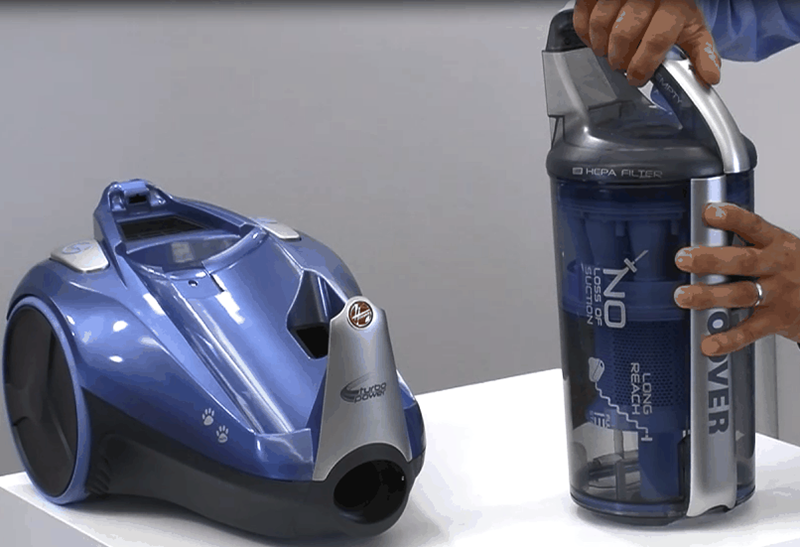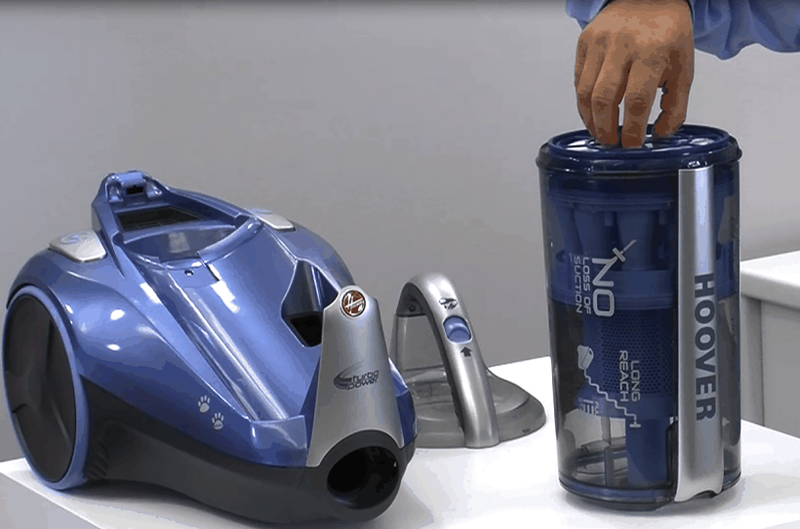 Lift out the filter (above) then lift out the cyclonic unit (below) and wash in warm water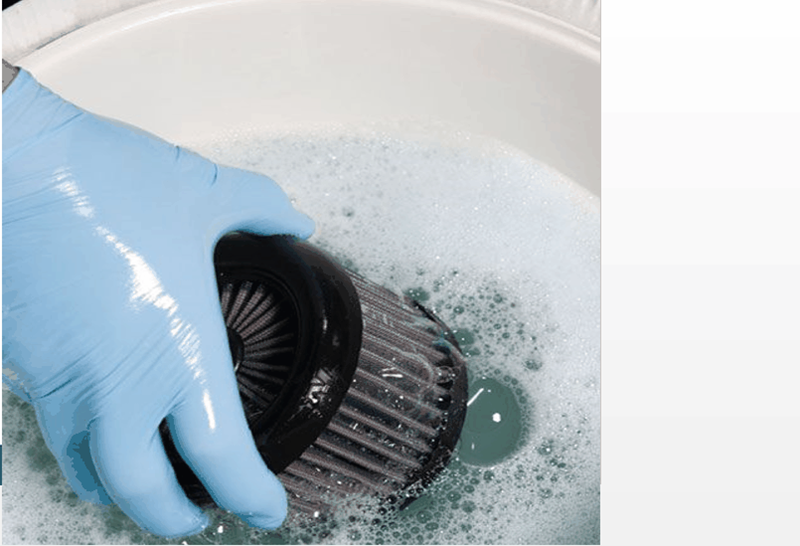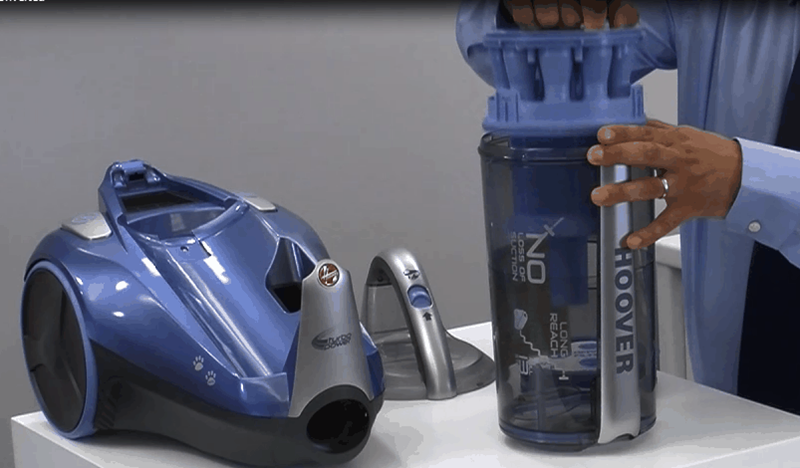 The second filter is at the back of the product, as shown. Remove and dust it clean with a brush or for best results wash in warm water at least once per month.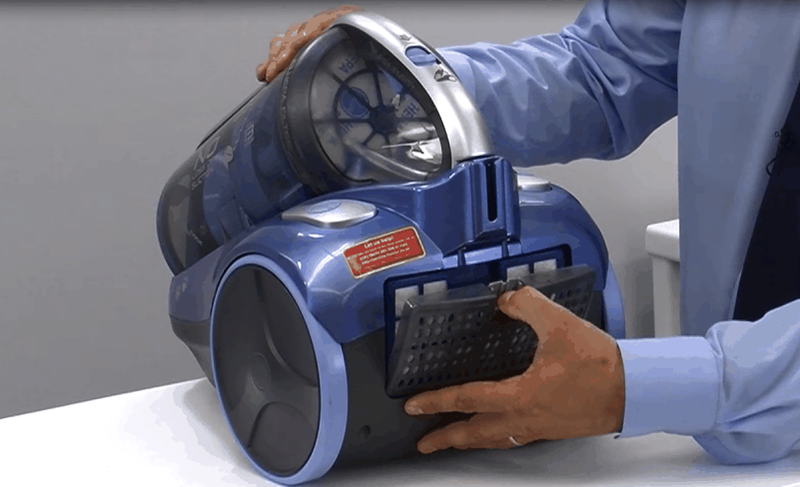 When all the filters are dry pop them back in, put every thing back together and you have now maintained your cleaner!
Always disconnect your appliance from the mains before you start examining it!