The brush can be removed and cleaned
Regularly have a look at the brush roll in the foot of the cleaner. It will work much better if it is clean and rotating freely. Remove any hair and thread trapped around the brush. There is no belt in this product.
Use a flat blade screwdriver to twist the locking peg to the 'open' padlock symbol. The securing bar can now be removed and the brush roll taken out and cleaned.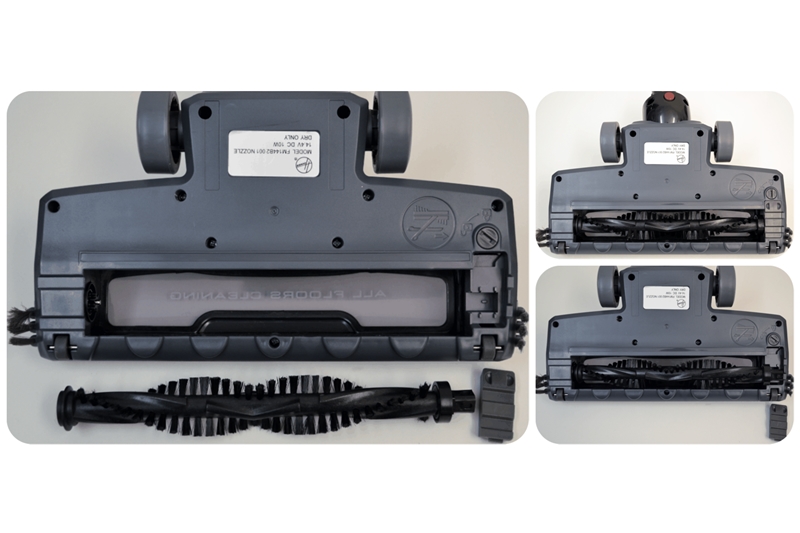 Brush roll removed for cleaning for best results fit a new one once per year
Always disconnect your appliance from the mains before you start examining it!