Underneath the water tank is a water filter. It contains beads that purify the water and prevent harmful lime scale deposits from getting into the boiler. If this has become clogged then the water will not flow into the tank and no steam will be made. The picture shows the beads clean and fresh looking light in colour. If they are dark or brown in colour this indicates they are clogged and the filter requires replacement
Simply replace the filter and this can be done by purchasing a fresh new one from our spares section on this website.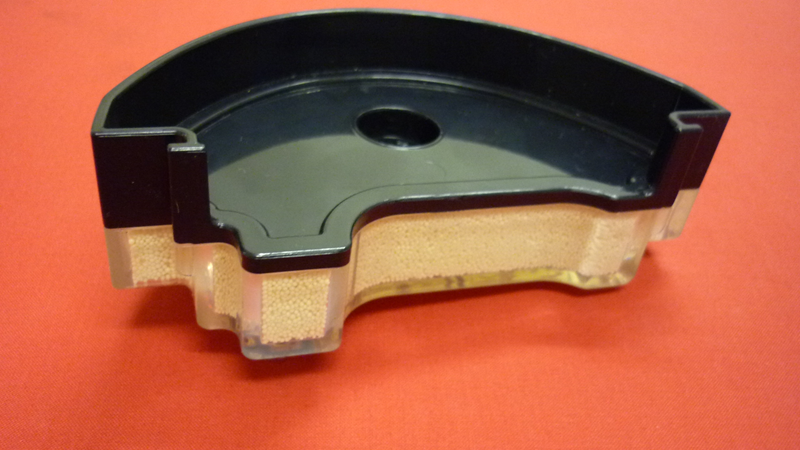 Filter showing the cleaning beads clean and fresh
Always disconnect your appliance from the mains before you start examining it!