Empty when the container is 2/3 full
Check that the dust container is not full, we recommend it is emptied when it is 2/3 full. Simply press the release catch found on the container handle and lift it off. Take it to your dustbin and twist the lid anti clockwise to open the container. You will then be able to lift out the filter and cyclonic unit. Empty the contents into your dustbin. The container, cyclonic unit and filters can be washed in warm water but please make sure they are thoroughly dry before you put everything back together. This may take 24 hours.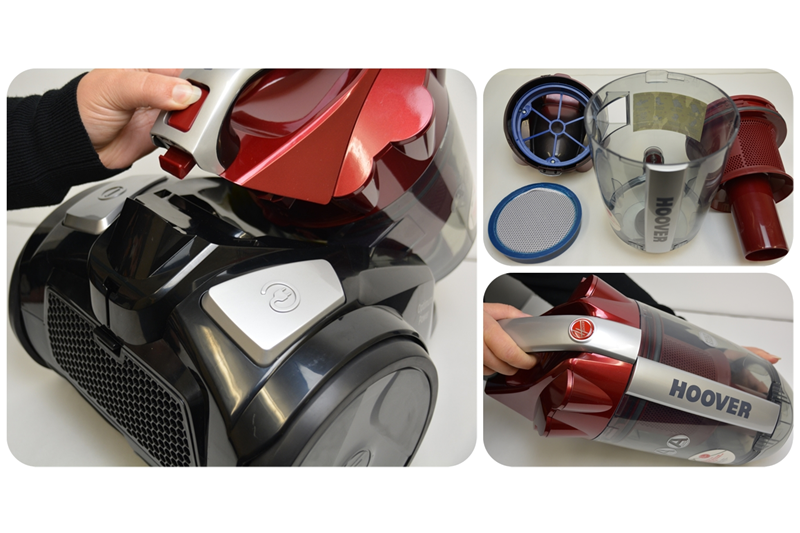 Always disconnect your appliance from the mains before you start examining it!
This solution applies to the following models: