Check it is inserted the right way up
The hose is designed to fit into the cleaner with the arrow shown in the red circle on the picture on the top of the hose end pointing towards the cleaner. Try and turn the hose over ... the arrow should be uppermost.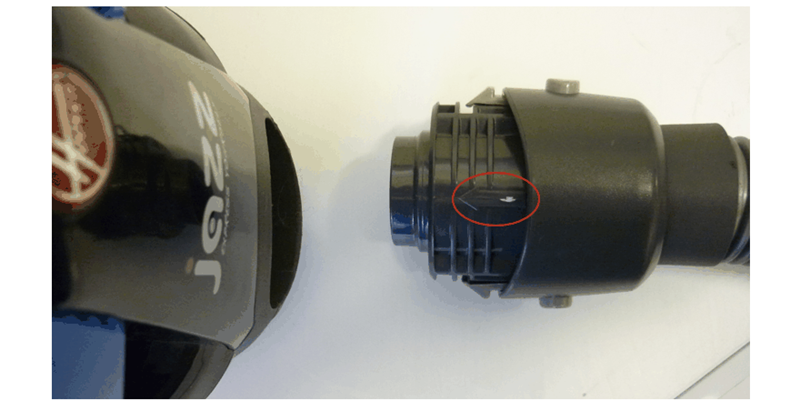 note the arrow circled in red
Always disconnect your appliance from the mains before you start examining it!
This solution applies to the following models: