Is it filling up when not in use?
If you find clean water filling up the drum when the washer is not being used this could be due to contamination from your cold water supply clogging in the water valve of your washing machine. There is a filter fitted in the valve to catch this debris and can be easily cleaned. In order to clean this filter turn the cold water supply off to the machine. Remove the machine from the housing unit to access the filling valve connection at the back of the machine.

unscrew and remove the cold fill pipe as shown
With the fill hose removed it is possible to see the filter inside the valve, it is a mesh filter that looks like a little sieve.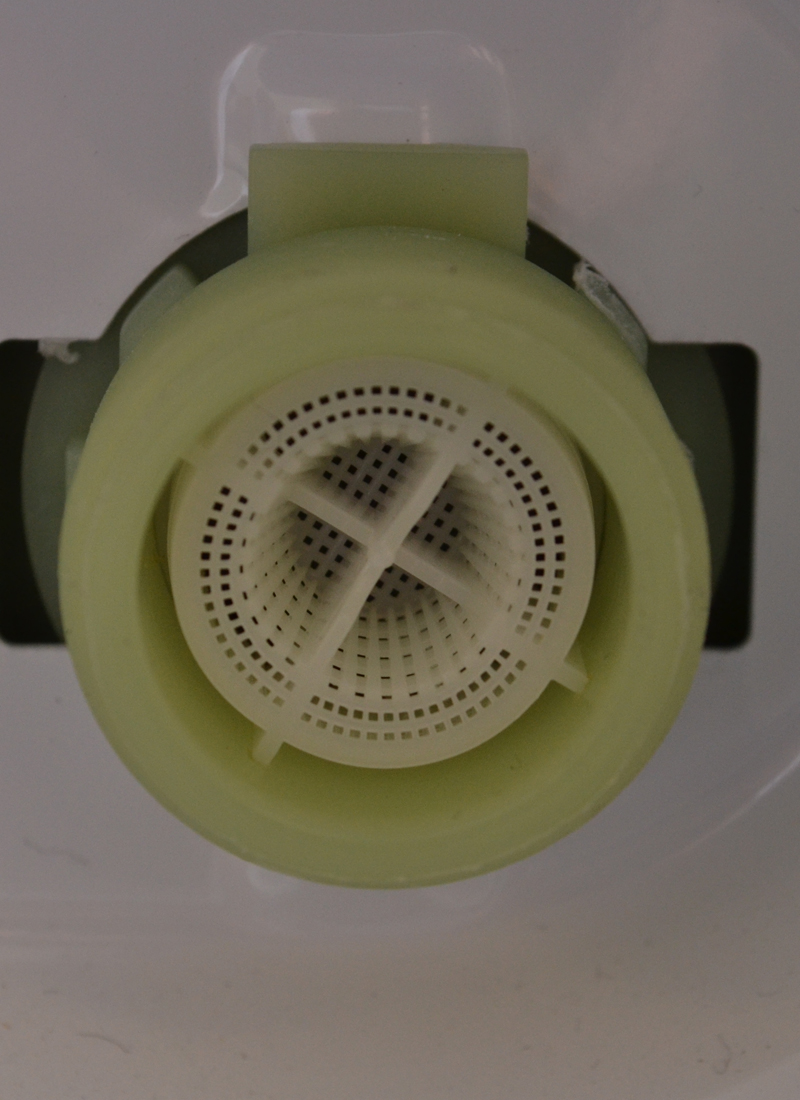 mesh filter in the centre of the valve
Using a pliers, tweezers or similar carefully pull the filter out of the valve and rinse under the tap to remove any debris. Re fit the filter and reconnect the water hose remembering to turn the water on! Check around for any water drips or leaks and finally push the machine back into the unit.
Put the machine through a wash cycle and check that after the cycle it does not fill up again between then and when you use it next. If the problem persists then it will be necessary for an engineer to check things out so please ring us to make an appointment.
Always disconnect your appliance from the mains before you start examining it!
This solution applies to the following models: