Check the filter and condenser for blockages
The filter and condenser need to be cleaned regularly to get the most efficient and quick drying from your machine. If E7 appears in the display it is possible that they have become blocked. Open the door and clean away fluff found in the door filter as shown: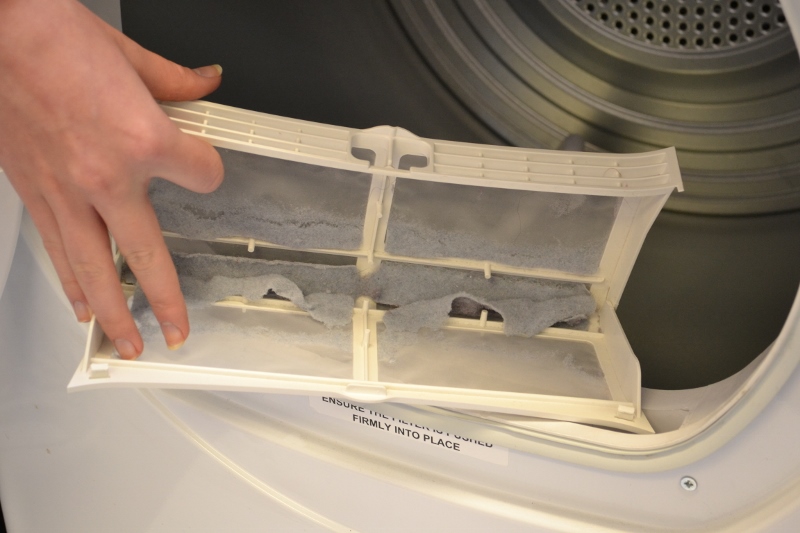 remove the plinth, then pull out the condenser and clean it out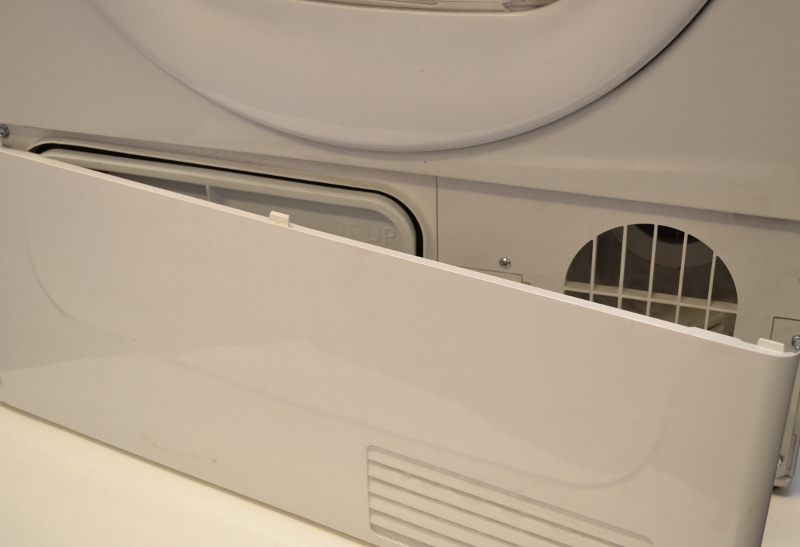 Also remove the plinth and the condenser. Flush out the condenser with water to clean it and remove any fluff build up: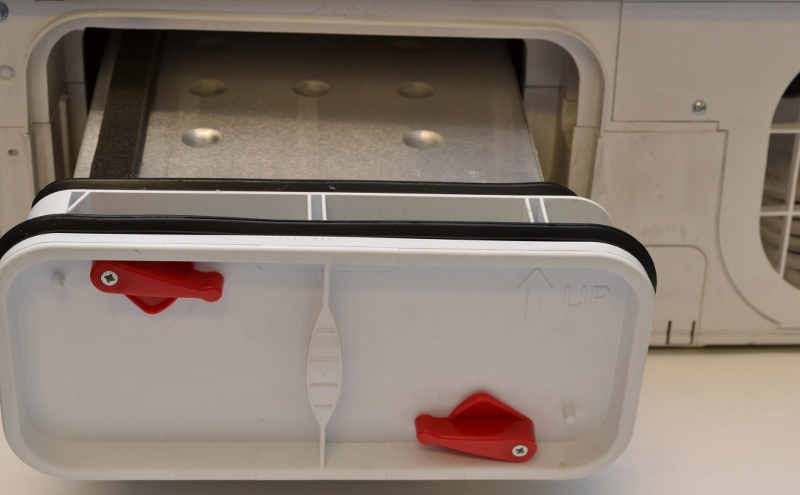 Always disconnect your appliance from the mains before you start examining it!
This solution applies to the following models: