Don't overfill the compartment
We recommend that you fill the conditioner compartment up to the 'max' mark on the tank cover .If it is over filled it will spill over into the machine at the start of the wash cycle.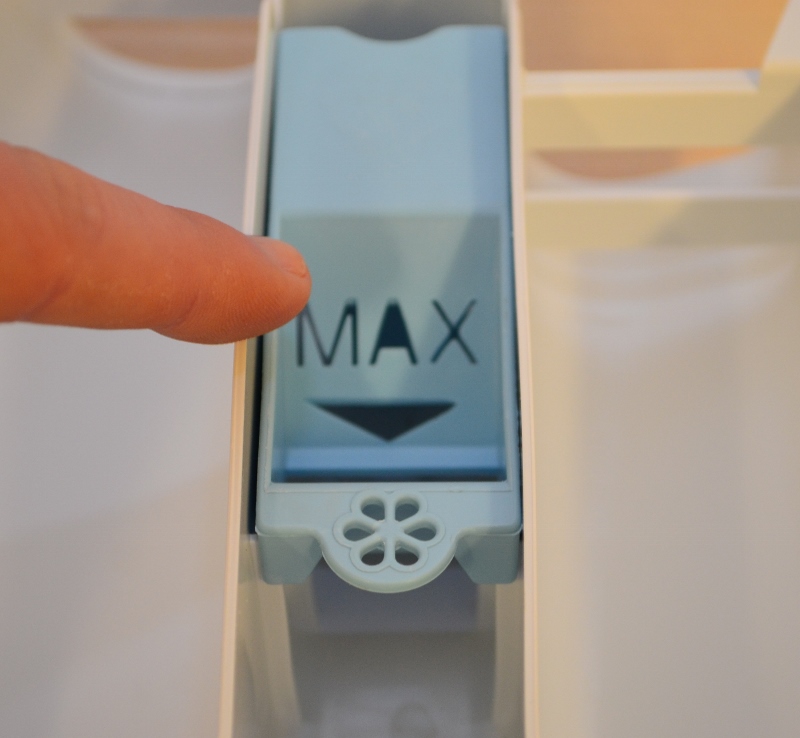 Do not over fill the compartment, add conditioner up to the tip of the max arrow.
Always disconnect your appliance from the mains before you start examining it!
This solution applies to the following models: