The door may be removed from your oven provided that it does not have lights fitted to it.
Simply open the door fully and lock each hinge with the swing lever found at the base of the hinge. Swing the lever over to lock the hinge in the open position.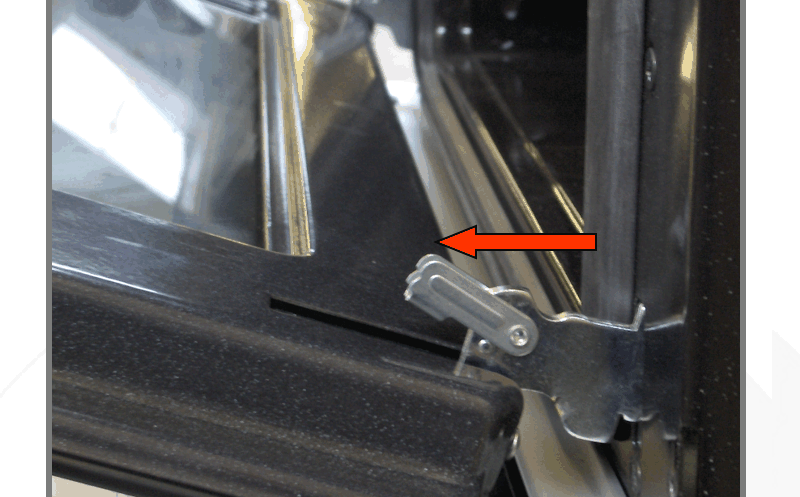 locking clip, swing over the hinge in the direction of the arrow
Now carefully lift the door upwards to detach it from the oven. It is now possible to clean around the oven cavity and door glass. However it is not possible to detach the oven glass from the frame. Our helpful video clip will take you through the steps to remove the oven door.
Always disconnect your appliance from the mains before you start examining it!
This solution applies to the following models: