Remove any debris tangled around the brush
The brush roll should be regularly cleaned of visible hair, dust and other debris. The brush can usually be removed and manually cleaned. Brushes do wear and Hoover recommend that the brushes are replaced once per year to keep your cleaner working efficiently. Replacement brushes can be purchased from the spares section of the website.
Removing the brush is easy but dependant on which model design you have. On some models the brush release is found next to the brush as shown, use a flat blade screwdriver to unlock the release bar which can then be lifted out.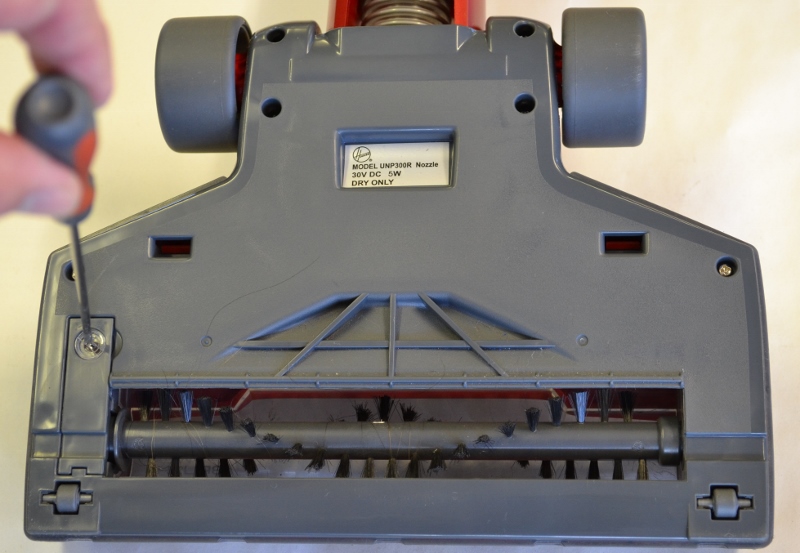 On some models the brush release clip is found on the side of the product, unclip as shown and the brush can then be lifted out.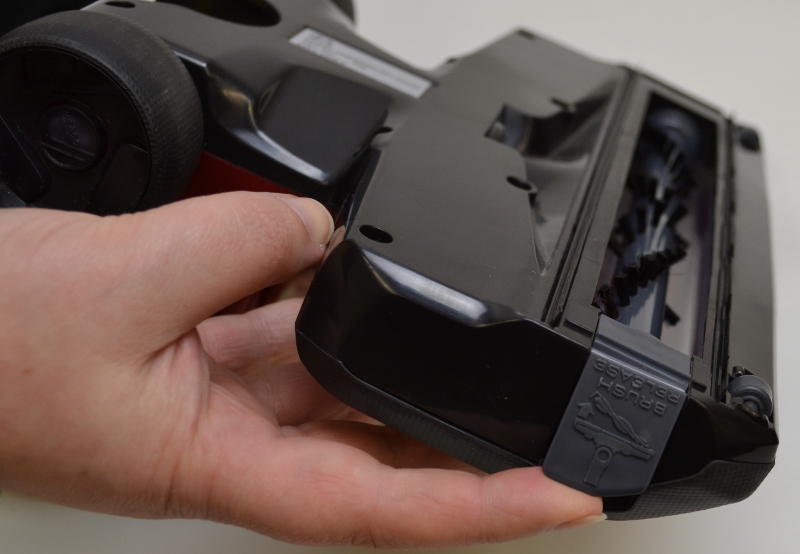 With the brush removed any threads or debris tangled around the bristles can be removed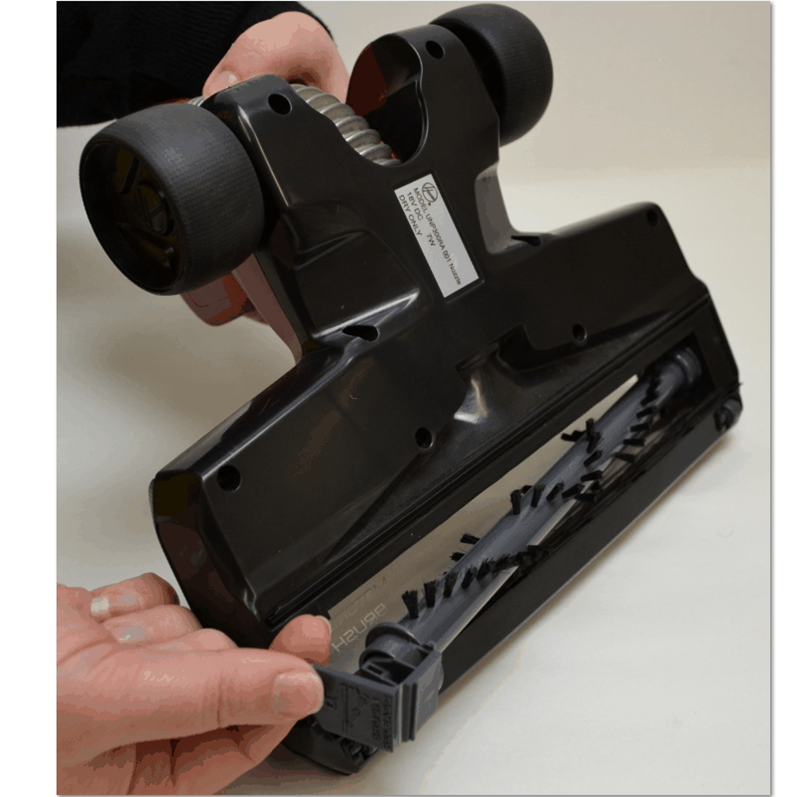 Always disconnect your appliance from the mains before you start examining it!
This solution applies to the following models: