Check the condenser filter
The condenser filter is located behind the bottom cover or plinth and should be inspected and cleaned regularly. This will keep your dryer working efficiently and cut down the time taken to dry the clothes.
Start by removing the lower cover by grasping the ends and pulling it away from the machine as shown. The filter can be seen on the left hand side unlock it by twisting the red toggles.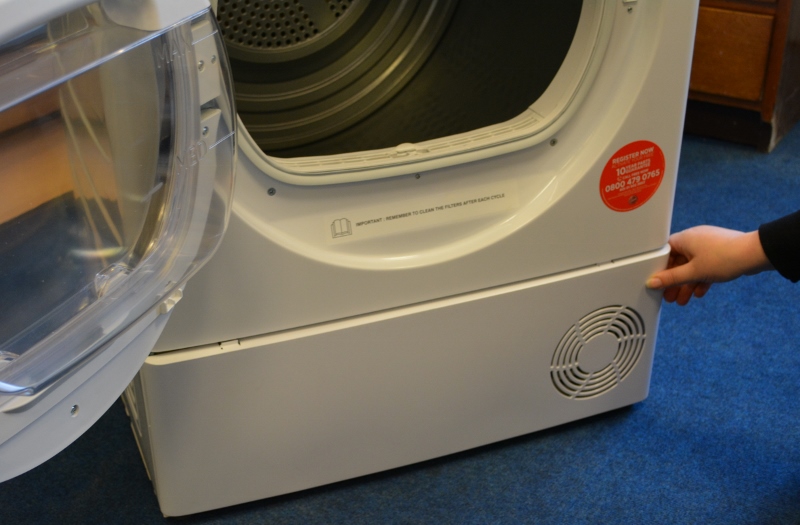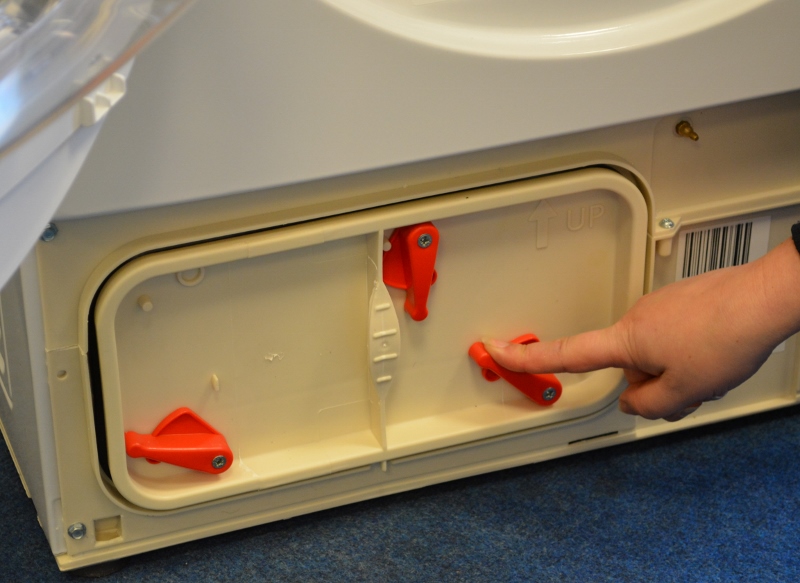 Pull the filter out from the body of the dryer ready for cleaning. Peel the black foam pad away from the filter frame and wash this in warm water. Using a soft brush dust away any fluff attached to the mesh screen and body of the filter. re fit the filter and plinth and the dryer is ready for use.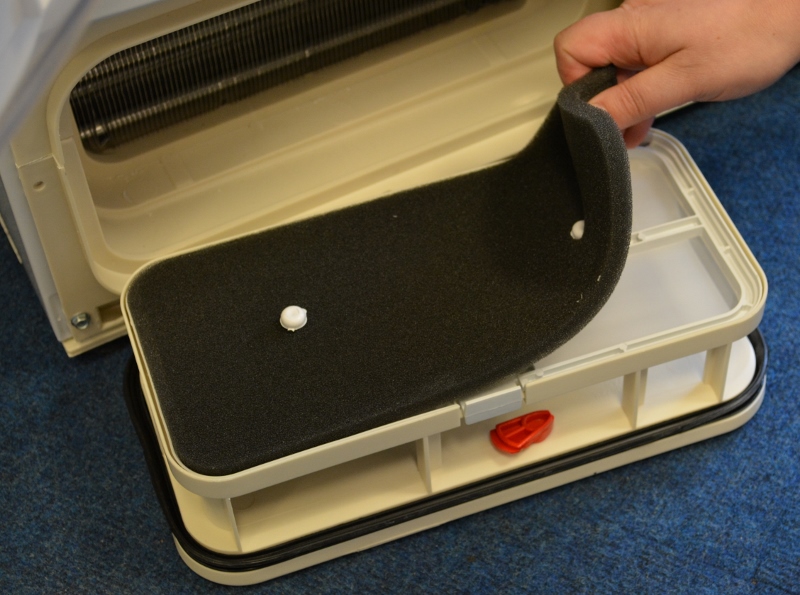 foam pad being peeled away from the filter body ready for cleaning
Always disconnect your appliance from the mains before you start examining it!
This solution applies to the following models: