Make sure the soap drawer is clean
Making sure the soap tray and dispenser compartment are kept clean will help to get rid of any nasty smells and your clothes will come out clean and fresh at the end.
Open the soap drawer and grasp the sides to pull it out for cleaning. Wash it out in warm water with an antibac cleaner, pay attention to the conditioner syphon. Pull the cap and clean it along with the tube to remove any soap deposits.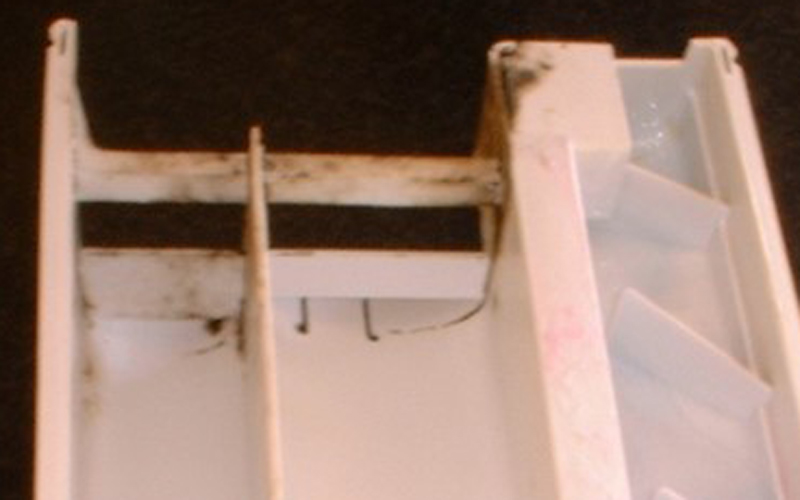 Clean away this type of brown mouldy gunk seen here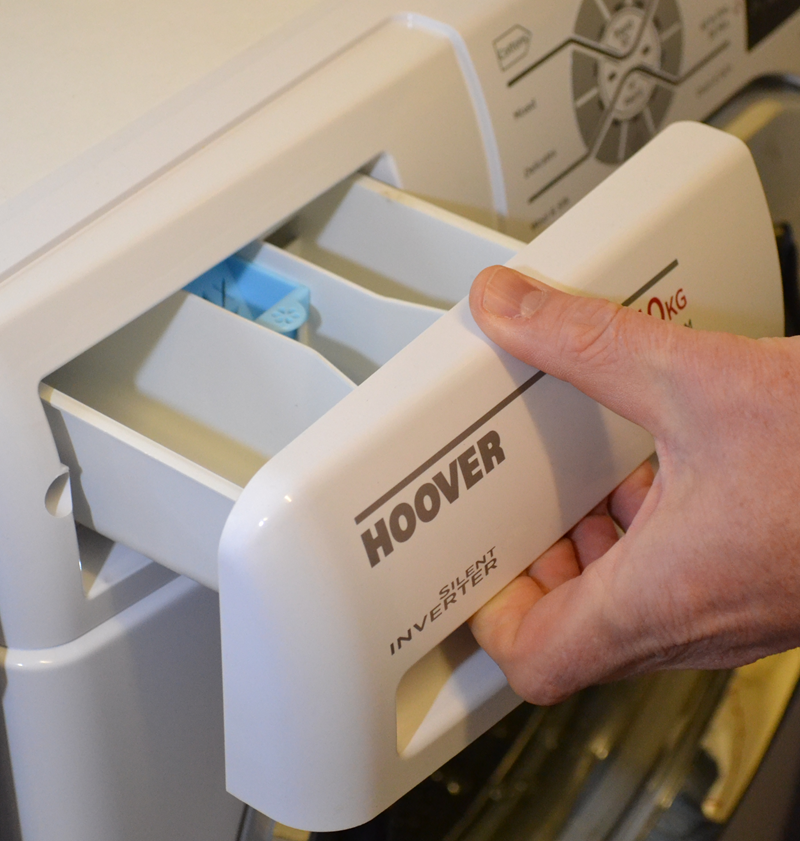 With the dispenser drawer removed it will be possible to clean inside the dispenser compartment using a damp cloth and some anti bac type detergent. If you look up at the top of the compartment you will see a series of holes give these holes a good clean and remove any excess soap and gunk. Take the soap drawer to your kitchen sink and give it a good clean out with warm water and anti bac cleaner.
lift of the blue syphon cap and give everything a good clean to remove soap and condition deposits / mould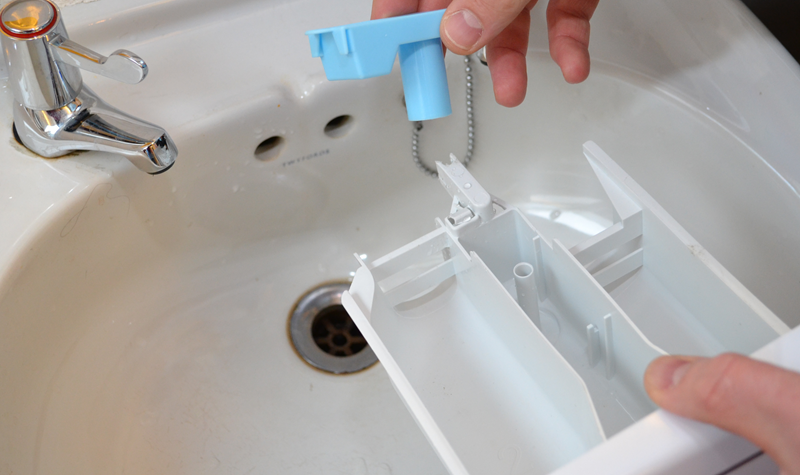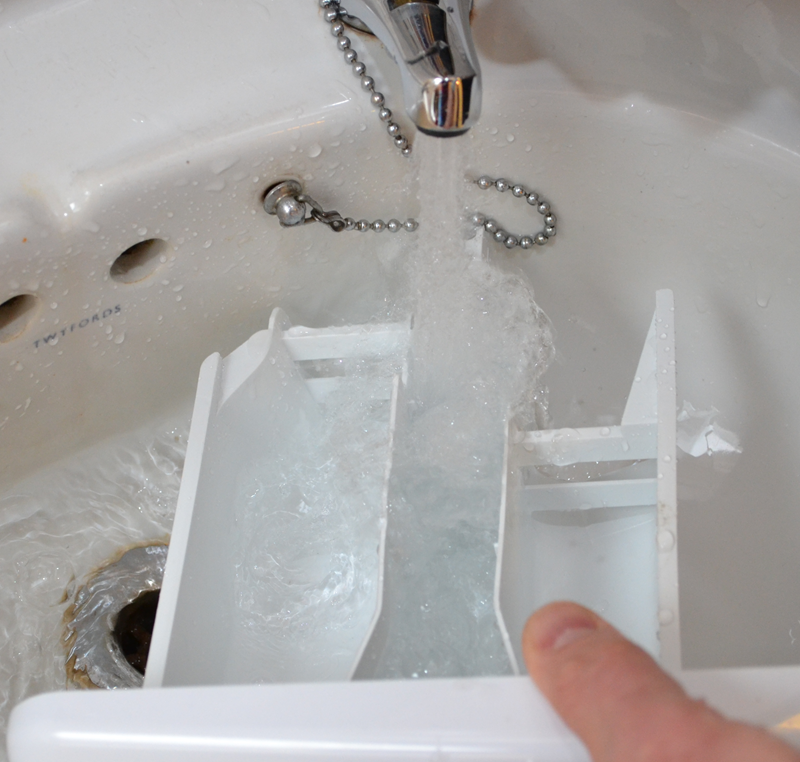 Always disconnect your appliance from the mains before you start examining it!
This solution applies to the following models: