Has the spin been turned off?
On most washers there is an option button present that allows you to change the spin speed (see picture).
By using the option button it is possible to turn off the spin so the clothes will come out of the washer and will still be wet.
Check your instruction manual for details of how to change the spin on your specific model.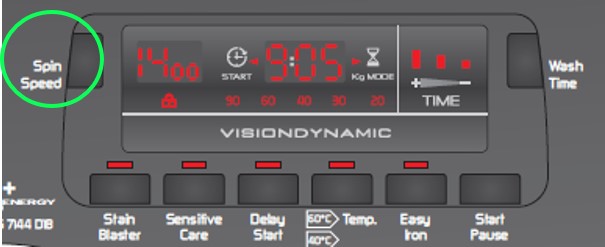 Always disconnect your appliance from the mains before you start examining it!
This solution applies to the following models: