Clean the condensing filter
The condensing filter should be cleaned regularly and is fitted at the lower right hand side of the machine behind a removable cover at the bottom of the machine. Pull the cover down and lift it off as shown.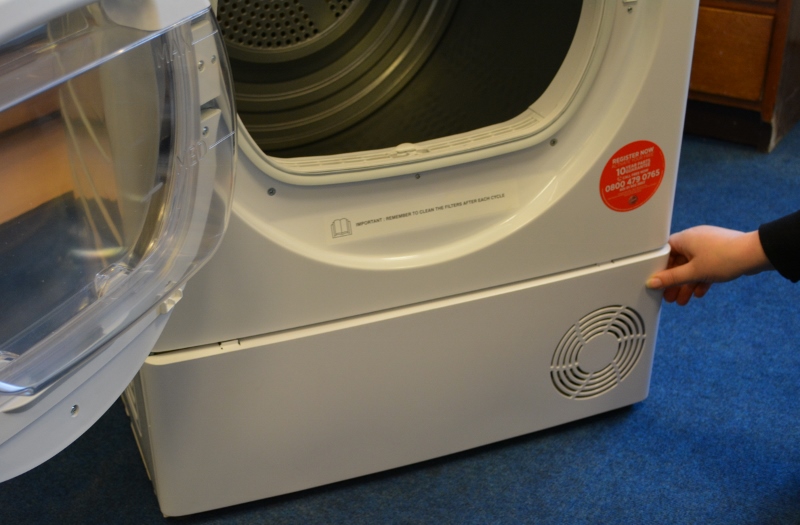 Twist the red toggles to unlock the filter cover. Now pull the filter to remove it. Once removed peel the black foam filter off the housing and wash in warm water. Use a soft brush to duct away any fluff deposits from the filter body and mesh screen.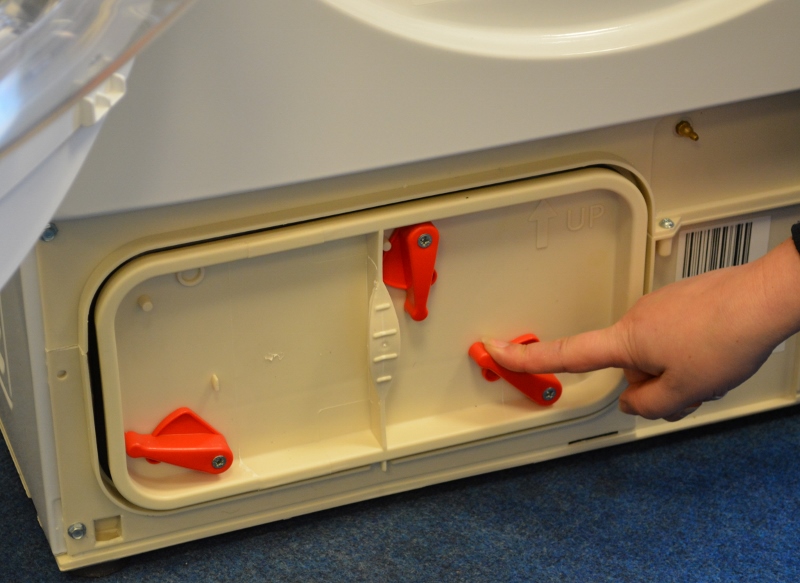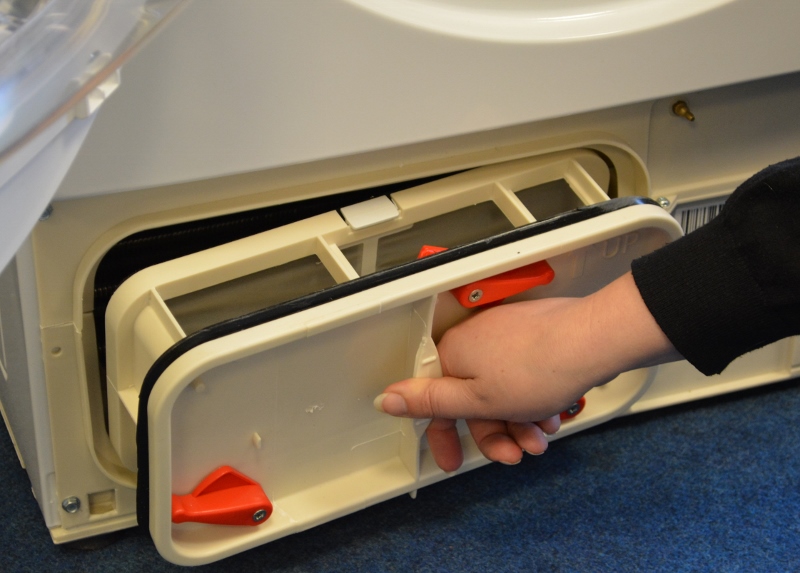 with the filter removed the foam pad can be peeled off and washed the rest of the unit may be dusted clean with a soft brush. Put the filter back and re fit the lower plinth ready for use.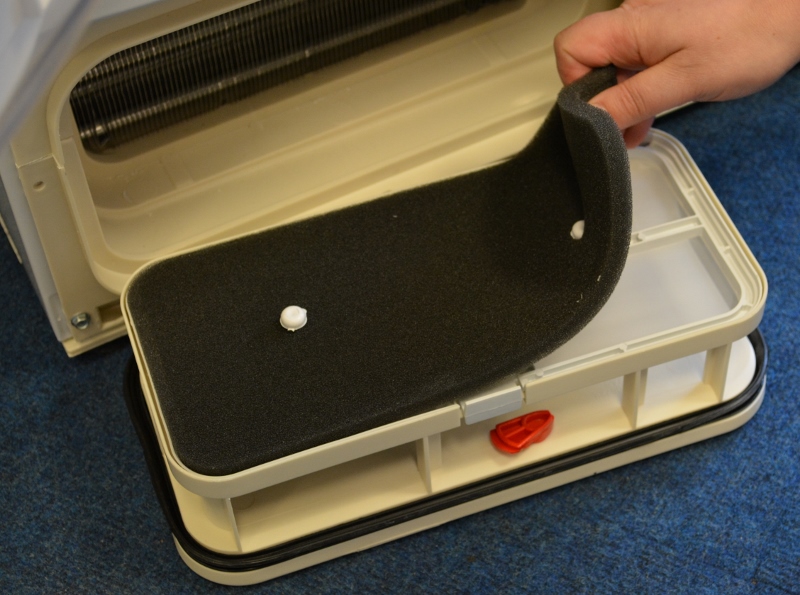 Always disconnect your appliance from the mains before you start examining it!
This solution applies to the following models: