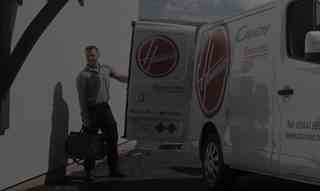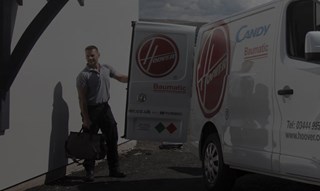 Domestic Appliance Repairs in London
Are you in need of domestic appliance repairs in London?
London is a large city and when it comes to getting your Hoover appliance repaired, there are almost endless possibilities. Why not make this decision easier and quicker and simply pick Hoover? We have a network of fully trained engineers spanning all corners of London and we can help you to get your appliance up and running in no time.
We can all relate to the inconvenience of a broken appliance – be it a faulty fridge, washing machine, vacuum cleaner or any other electrical item. Often, day to day activities will be hindered as a consequence of the faulty good. This is why, at Hoover, we act quickly in order to minimise appliance downtime for our customers.
If you are in need of our domestic appliance repair services, simply arrange a call out and one of our engineers will be with you in no time…
Why choose a Hoover engineer for your appliance repairs?
There are two main reasons to choose a Hoover engineer for your appliance repair…
Firstly, we only use genuine Hoover replacement parts, ensuring that the utmost in product quality is maintained. Secondly, we offer a full year's guarantee with every single repair – giving you peace of mind when you need it most.
Are you ready to book your repair? Call us now!
Why Choose a Hoover Engineer for your Appliance Repairs?
Nationwide coverage with expert local engineers.
Regardless of where you live in the UK, we will send a Hoover engineer to your home to do the repair when it suits you.
Pricing you can trust
With Hoover there are no hidden extras, so you know exactly what you're paying for and how much it will be.
All repairs guaranteed
Appliance repairs by Hoover are guaranteed for 12 months. If the fault reoccurs during this time, we will come out and repair it again at no extra charge.
Hassle-free booking process
Step 1 - Phone us
Step 2 - Choose a date
Step 3 - Greet your engineer and have your appliance fixed